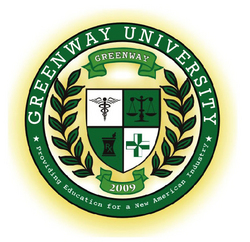 "Our team has been fortunate enough to have consulted over 200 state compliant dispensaries, cultivation facilities as well as countless numbers of industry professionals."
Denver, CO (PRWEB) December 21, 2010
Greenway University, the industry's leading medical marijuana educational provider, has set its first educational event date January 29th & 30th, 2011 to meet the growing demands Arizona' recently passed medical marijuana legislation. Greenway University who recently acquired multiple industry first approvals for its medical marijuana compliance, cultivation courses as well as approval from Colorado Department of Agriculture for its recently launched Greenway Nutrients product No Spider Mites™, is expanding its educational reach and focus by entering the Arizona medical marijuana marketplace. "In keeping with our industry leading core educational direction and focus we recognize the need for real world, market tested medical marijuana education as it relates to the Arizona market. We are exceptionally pleased to have written and designed a curriculum to specifically address the needs for Arizona's' recently passed proposition 203," Gus Escamilla, Greenway University founder and CEO said. "The number of requests we have been experiencing has been quite substantial, in fact, this past weekend at our Kush-Con II event, we had over 300 requests for Arizona specific educational curriculum." Greenway University is renowned for its compliance driven medical marijuana educational services in California, Colorado and the western US.
Greenway University recently opened its 25,000 square foot state of the art campus facility in Denver Colorado, home to Greenway Media and Production studios, physicians clinic, CPA', MMJ Attorneys, and soon medical marijuana banking services. To become the nation's leading driver of education in the medical marijuana industry, the organization provides students with vertically integrated solutions that include, insurance services, merchant solutions, consulting to ensure compliance and the highest quality of operational standards. "We have also had to increase our Greenway Consulting staff to meet the growing demands of consulting needs for the Arizona marketplace," Escamilla added. "Our team has been fortunate enough to have consulted over 200 state compliant dispensaries, cultivation facilities as well as countless numbers of industry professionals. For that, we are incredibly thankful," said Escamilla.
About Greenway University:
Greenway University, approved and regulated by the Colorado Department of Higher Education, is the industry's leading multi-spectrum medical marijuana business that is committed to the highest standards in education, technology, cultivation, distribution and compliance and now fertilizers. Greenway University is based in Denver, Colorado.
# # #