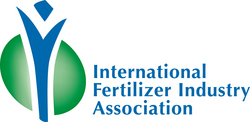 Another food crisis could be looming
Paris, France (PRWeb UK) December 21, 2010
Today the International Fertilizer Industry Association (IFA) released to the public its short-term Fertilizer Outlook 2010-2011. The report warns of rising agricultural commodity and food prices, as seen just before the food crisis of 2007/08. It also describes the global fertilizer industry's response to the challenge of increasing agricultural productivity worldwide. IFA estimates that the industry has invested some US$40 billion in new capacity for the three main nutrients (nitrogen, phosphorus and potassium) in North Africa; West, South and East Asia; and North and South America.
The economic recovery in 2010 was experienced in agricultural markets, with a rebound of agricultural commodity utilization and prices. A number of factors have contributed to an upward evolution of crop prices. The first is the heat wave that caused poor cereal harvests in the Commonwealth of Independent states (CIS), including extensive fire damage in Russia, as well as the hot and wet conditions in the Corn Belt of the United States. Second, the grain export restrictions currently in effect in Russia and Ukraine are likely to be maintained until June 2011. Third, demand for ethanol, particularly in the United States, remains high, putting pressure on grain markets. Fourth, the cereal stock-to-use ratio is declining to worrying levels, with a significant drop in maize and wheat inventories.
"Another food crisis could be looming," says Patrick Heffer, Director of IFA's Agriculture Service. "The combination of the weather, trade restrictions, bioenergy growth and low stocks takes us back to three years ago, when food prices spiralled. Based on the data we have analyzed, we are witnessing a situation very similar to what happened in the second half of 2007, with all agricultural prices going up. Today even cotton and sugar prices are high."
Following a massive decline in fertilizer sales and consumption last year, the speed and extent of the recovery in the first half of 2010 surprised most analysts leading to an annual increase of 13% and 7% over 2009, respectively. IFA is projecting growth in global fertilizer consumption of 4.7% for 2010/2011 and 3.8% for 2011/12. By 2011/12, nutrient application rates would then have fully recovered to the levels seen prior to the economic crisis of 2008.
On the supply side, the rebound in global demand and the near-empty distribution channels at the beginning of the year triggered a strong sales increase and subsequent rising operating rates for all nutrients and raw materials. However, the fertilizer industry will be able to absorb the incremental demand for food, feed, fiber and energy production thanks to the significant investments it has made. The industry has learned the lessons of the previous food crisis and is undertaking extensive development projects in order to play its role as a key driver of sustainable agricultural intensification and improved food security. New or expansion projects are underway for:

ammonia in Algeria, Egypt, Iran, Qatar, Saudi Arabia and Trinidad
urea in Algeria, China, Egypt, India, Iran, Pakistan, Qatar and Russia
phosphate in China, Bangladesh, Brazil, Jordan, Morocco, Saudi Arabia and Tunisia
potassium in Canada, Chile, China, Israel, Jordan and Russia.
Between 2010 and 2015, some 55 urea units, 20 potash expansion projects and 40 processed phosphates facilities are planned for completion worldwide. The industry has spent close to US$40 billion on new capacity for all three major nutrients since 2008. IFA estimates that another US$80 billion will be invested between 2011 and 2015, with the highest levels of production, sales and consumption seen to date occurring in 2011.
"Establishing new capacity cannot happen overnight," explains Michel Prud'homme, Director of IFA's Production and International Trade Service. "This is the reason the industry is planning for the future. Greenfield capacity projects take from three to eight years between the start of construction and commercial production. A large-scale fertilizer facility calls for an investment of between 0.5 and 3 billion dollars."
Global urea capacity is projected to expand by 30% between 2009 and 2014 to 222 Mt. During the same period, world potash and phosphates capacity is forecast to grow by 25% and 31%, respectively.
Parallel with the fertilizer industry's responsibility to address the growing pressure faced by the agricultural sector worldwide, it believes it has a key role to play in promoting sustainable intensification and product stewardship. IFA members are investing in energy efficiency technology and new products in order to reduce the environmental footprint of their activities. They are also helping farmers make the best use of their products by sharing good agricultural practices. During 2011, IFA forecasts a rebound of sales and robust growth in the sector. Global nutrient sales for all uses are projected to grow by 2-3% in 2011, reaching 220-222 Mt nutrients, with increases of about 3% for nitrogen and phosphate products and up to 5% for potash.
For more information on production, trade and sales conditions in 2010 and prospects for 2011, please consult IFA's Market Outlook Summary:
http://www.fertilizer.org/Home-Page/LIBRARY/Publication-database.html/Short-Term-Fertilizer-Outlook-2010-2011.html
Media contact:
Ms. Morgane Danielou
Director - Information and Communications
International Fertilizer Industry Association (IFA)
Switchboard: +33 1 53 93 05 00
mdanielou(at)fertilizer(dot)org
IFA's website is: http://www.fertilizer.org
Backgrounder
The International Fertilizer Industry Association (IFA) is a not-for-profit trade association representing the global fertilizer industry. IFA member companies represent all activities related to the production and distribution of every type of fertilizer, their raw materials and intermediates. IFA's membership also includes organizations involved in agronomic research and training. IFA has some 525 members in about 85 countries. The global fertilizer industry produces some 170 million tons of fertilizer nutrients annually. These nutrients are used in every corner of the globe to support sustainable agricultural production and food security.
Medium-term and short-term outlook reports are released every year in May/June and November/December. They present an overview of world agriculture and fertilizer demand, as well as the global fertilizer supply and trade situation. Unabridged versions of these reports are accessibly only by IFA members. Summaries of the main findings are made available to the public on the IFA web site (http://www.fertilizer.org).
Note on the cost of greenfield capacity projects:
Construction of a new potash complex, including an underground mine, mill and infrastructure, could cost between US$2 and US$3 billion for a capacity of 2 million tons (Mt). A new ammonia urea complex with a capacity of 1.2 Mt urea could be completed in 36 to 40 months, at a cost ranging from US$1.2 to US$1.5 billion. A 3 Mt phosphate rock mine in Peru was recently completed after three years, at a total cost of US$450 million.
###