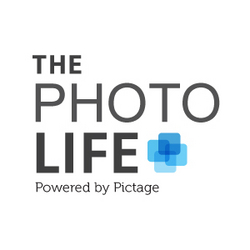 Torrance, CA (PRWEB) December 27, 2010
Pictage, the leading community and business enabler for professional photographers, today announced the launch of "The Photo Life," a new platform for professional photographers to access free educational resources and inspiring content.
The Photo Life is designed to be a one-stop educational platform, with components including a podcast, blog, field guides, videos and forums.
The first podcast featured a candid conversation with former White House photographers Ralph Alswang and Paul Morse. Their intimate experiences with Presidents of the United States and sense of honor are clearly communicated in an informative 30-minute interview.
In addition to offering educational resources, The Photo Life is a place for photographers to connect with each other, network and build community.
"The Photo Life is a virtual front porch for professional photographers to meet, get resources and share knowledge. It brings essential elements of photographer's lives together in one place so they can build their business and feed their creative spirit. We're eager to welcome photographers from all walks of life to this unique gathering place," says Rachel LaCour Niesen, VP Community, Pictage.
More information on The Photo Life can be found at The Photo Life.
About Pictage
Founded in 2000, Pictage provides software and services to more than 11,000 professional photographers that enables them to save time, earn money, thrive as artists, and succeed as business owners. Pictage automates a comprehensive set of workflows, generates sales revenue from albums, prints and other products, and connects photographers to an active and welcoming community of fellow working professionals.
# # #