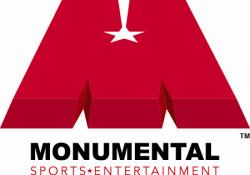 "Skyview provides our teams and our network affiliates with tremendous flexibility, and its inventory management system will improve our effectiveness and efficiency."
Phoenix, AZ (Vocus/PRWEB) December 01, 2010
Monumental Sports & Entertainment (National Hockey League's (NHL) Washington Capitals and National Basketball Association's (NBA) Washington Wizards) announced today a new multi-year partnership with Skyview Networks. Skyview, an integrated professional sports broadcast company specializing in play-by-play broadcast systems, will provide satellite distribution for radio, wise satellite receivers and its F.A.S.T. Inventory Management System to the Monumental Sports & Entertainment radio networks.
"The Wizards and the Capitals are excited to partner with Skyview Networks," said Kurt Kehl of Monumental Sports & Entertainment. "Skyview provides our teams and our network affiliates with tremendous flexibility, and its inventory management system will improve our effectiveness and efficiency."
The partnership aims to grow the affiliate networks of the Washington Capitals and the Washington Wizards and to maintain advertiser inventory for both broadcasts in one streamlined system. In September 2010, Skyview began deploying next generation smart receivers across the Monumental Sports & Entertainment radio networks. With this distribution technology, the company will have the ability to offer affiliates the flexibility to time shift broadcasts to fit their format and the security of a back up streaming audio feed. Also provided with the technology, Monumental Sports & Entertainment will have the capacity to regionalize advertiser messaging, also known as copy split-spot insertion. This system will work in tandem with Skyview's F.A.S.T. Inventory Management System to schedule, report and invoice all advertiser copy for both teams' broadcasts.
"Monumental Sports & Entertainment is a prominent organization in professional sports and we are pleased to partner with them," said Ken Thiele, President of Skyview Networks. "I am confident our systems will aid in providing the Capitals and Wizards the play-by-play flexibility and reliability they require and we look forward to working together to grow the teams' networks."
The Washington Capitals' NHL regular season began October 8, 2010 and the Washington Wizards' NBA regular season began October 28, 2010. For more information on game schedules, please visit http://capitals.nhl.com and http://www.nba.com/wizards.
About Monumental Sports & Entertainment
Monumental Sports & Entertainment is one of the largest integrated sports and entertainment companies in the country with one of the most diverse partnership groups in all of sports. Monumental Sports owns and operates three professional sports teams: the NBA's Washington Wizards, NHL's Washington Capitals and WNBA's Washington Mystics. The group also owns and operates Verizon Center, the premier sports and entertainment venue in Washington, D.C., and controls the local Ticketmaster franchise. Monumental Sports & Entertainment also oversees the management of Kettler Capitals Iceplex, the state-of-the-art training facility for the Capitals, and George Mason University's Patriot Center.
About Skyview Networks
Skyview Networks currently provides the broadcast services for over 40 professional and collegiate sports organizations and produces and delivers Arizona and California Headline News. Founded in 1995, Skyview is based in Scottsdale, Arizona and focuses on providing broadcast network solutions to professional and collegiate sports and syndicated radio shows. Skyview's services include satellite distribution, full network automation, affiliate relations, inventory management systems and advertising solutions for radio, television, print, signage and web. For more information, visit http://www.skyviewnetworks.com.
# # #