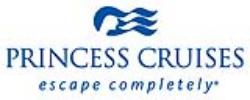 Fishing is such an iconic part of the Alaska experience, that it made sense to offer a special tour especially for those who want to focus their time on the sport.
Santa Clarita, CA (Vocus/PRWEB) December 01, 2010
Princess Cruises has introduced a new Alaska cruisetour option just for fishermen (and women) as part of the 2011 season. This new 14-day land/sea vacation includes special excursions just for anglers, with opportunities to cast their lines in some of the state's premiere fishing spots.
Participants on the new tour can try their hand at salmon fishing in the Inside Passage from Ketchikan, bottom fishing for halibut near Juneau, and river fishing on two Alaskan rivers – the Kenai and Talkeetna – on excursions from Kenai Princess Wilderness Lodge and Mt. McKinley Princess Wilderness Lodge.
"Fishing is such an iconic part of the Alaska experience, that it made sense to offer a special tour especially for those who want to focus their time on the sport," said Jan Swartz, Princess Cruises executive vice president. "We include a variety of fishing experiences so our passengers can get a taste of the array of fishing opportunities found throughout the state."
The new fishing cruisetour includes a seven-day Voyages of the Glaciers cruise through the Gulf of Alaska featuring scenic cruising in Glacier Bay National Park, plus two nights at the Kenai Princess Wilderness Lodge, two nights at the Mt. McKinley Princess Wilderness Lodge, two nights at the Denali Princess Wilderness Lodge and one night in Anchorage. Participants will not only enjoy fishing tours throughout their vacation but also scenic travel via Princess Rail and a Natural History Tour in Denali National Park.
Fishing excursions include:
Alaska Sportfishing Expedition (Ketchikan)
Participants can experience the thrill of fishing in the "Salmon Capital of the World" in the calm, protected waters of the Inside Passage. Passengers will travel in a large, heated cabin cruiser and can test their salmon sportfishing skills on a five-hour expedition to troll for king salmon, pink salmon, chum salmon, and silver salmon, depending on the season.
Halibut/Bottom Sportfishing Adventure (Juneau)
This excursion takes a small group on a journey to experience bottom fishing for halibut, Pacific cod, arrow-tooth flounder and nearly a dozen species of rockfish, depending on the season. The five-hour experience includes fishing in 180 to 350 feet of water with bait or plastic lures near the ocean's bottom. Bottom fishing appeals to anglers of all experience levels, as fish are easy to hook and usually very abundant. During the trip to the fishing grounds, participants may also spot some of the region's other wildlife, including whales and sea lions.
Kenai Upper River Sportfishing (Kenai Princess Wilderness Lodge)
Famed for its trophy-sized fish, the beautiful upper Kenai River is one of the finest recreational areas in Alaska. Tour participants can experience world-class fishing surrounded by dazzling mountain scenery aboard a non-motorized drift boat or raft. Anglers will be catching either sockeye salmon, Dolly Varden or rainbow trout, according to the season.
Alaska Sportfishing (Mt. McKinley Princess Wilderness Lodge)
Both experienced and novice fishing fans will enjoy testing their luck on the Talkeetna River. Anglers will travel by boat to a secluded fishing spot in the shadow of Mt. McKinley, where they will cast for king, silver or red salmon, rainbow trout, grayling and Dolly Varden, depending on the season. An experienced guide will steer the group to the area's optimum fishing holes.
All tours follow fishing seasons and regulations as determined by the Alaska Department of Fish and Game (ADF&G). Fishing licenses are not included in the package price; participants can purchase appropriate licenses at each location or directly from the ADF&G. Passengers must be at least 12 years old to participate in the cruisetour.
Fares for the new fishing cruisetours begin at $3,248 per person, based on double occupancy.
Additional information about Princess Cruises is available through a professional travel agent, by calling 1-800-PRINCESS, or by visiting the company's website at http://www.princess.com.
About Princess Cruises in Alaska:
One of the best-known names in cruising, Princess is a global cruise and tour company operating a fleet of 17 modern ships renowned for their innovative design and wide array of choices in dining, entertainment and amenities, all provided in an environment of exceptional customer service. Princess is a leader in Alaska travel, offering immersive land/sea vacations that feature the state's "must see" attractions, including Glacier Bay National Park and Denali National Park. Princess owns and operates five wilderness lodges nestled in scenic riverside locations throughout the state, as well as a fleet of deluxe motorcoaches and glass-domed Princess railcars – giving travelers the opportunity to combine cruise, rail and lodge options to see all the best of Alaska. The company is part of Carnival Corporation & plc.
Princess Cruises is a proud member of World's Leading Cruise Lines. Our exclusive alliance also includes Carnival Cruise Lines, Holland America, Cunard Line, Costa Cruises and The Yachts of Seabourn. Sharing a passion to please each guest and a commitment to quality and value, World's Leading Cruise Lines inspires people to discover their best vacation experience. Together, we offer a variety of exciting and enriching cruise vacations to the world's most desirable destinations. Visit us at http://www.worldsleadingcruiselines.com.
Find us:
Blog: 50EssentialExperiences.com
Facebook: facebook.com/PrincessCruises
Twitter: twitter.com/PrincessCruises
YouTube: youtube.com/princesscruises
Flickr: flickr.com/photos/princesscruises
For further information contact:
Karen Candy, kcandy(at)princesscruises(dot)com, 661-753-1540
Julie Benson, jbenson(at)princesscruises(dot)com, 661-753-1530
News, background information and photography are always available in our newsroom at http://www.princess.com/news.
###