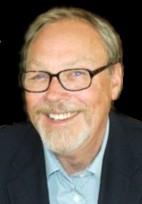 It's our proven coaching system and our proven training system that makes our program so effective and our coaches so successful.
Laguna Niguel, California (Vocus/PRWEB) December 13, 2010
Founded in November of 2008 by Berry Fowler, founder and former Chairman of Sylvan Learning Centers and Barbara Wainwright, Certified Master Coach, Fowler Wainwright International Institute of Professional Coaching (FWI) is celebrating its second anniversary with over 2300 graduates.
"We are thrilled with our growth over the past year and the fact we now have graduates who are coaching on six continents and changing lives of thousands of clients every single day," exclaims FWI's president, Barbara Wainwright. "That's what coaching is all about; making the world a better place to live, one client at a time."
Affordable tuition, a proven coaching system and live online classes has allowed FWI to become a global leader in professional coach training and certification. The institute teaches its students to use a coaching system that Berry Fowler has used for over thirty five years. FWI's system is powerful, effective and flexible. Graduates master the tools and techniques to provide professional coaching to their clients in a variety of specialties. "Around the world, our graduates are coaching in over fifty different specialties using the same coaching system they mastered during our sixteen hour Certified Professional Coaching course," explains Wainwright.
FWI's success has not been without controversy.
FWI's chairman, Berry Fowler, acknowledges with a big smile that his institute's approach has been widely criticized by other coach training organizations that charge three, five and ten times more and require their students to take many more hours of instruction. "They don't have our systems," Fowler responds. "It's our proven coaching system and our proven training system that makes our program so effective and our coaches so successful."
Fowler's teaching methods have been challenged before.
In 1979, Fowler, a former classroom teacher developed an educational system to teach struggling students to improve their reading a full grade level in only 36 hours. Fowler's systematic approach to tutoring became the foundation for Sylvan Learning Centers, a company he founded in 1979. When his program's success was first made public, many educators and academics voiced their skepticism because Fowler's teaching system was able to accomplish in 36 hours what classroom teachers were not able to accomplish in an entire school year. Today, with over 4 million successful students having benefited from his tutoring system; Berry Fowler is recognized as one of the world's foremost experts in educational systems development.
As far as coaching goes, Fowler explains, "Coaching is not difficult. It doesn't take years of experience or an advanced degree to become a successful coach. What it really takes is a genuine desire to help other people. If you have that we can supply the rest."
About Berry Fowler:
Fowler Wainwright International's CEO and co-founder, Berry Fowler, is the founder and former Chairman of Sylvan Learning Centers and The Little Gym International. Fowler has over 30 years of experience in developing and implementing systems, curriculum and training programs that have helped millions of individuals to achieve a higher level of success. Fowler, a former classroom teacher, is a Certified Professional Coach, a Master Coach and the author of Return from Krypton, Rational Steps to Entrepreneurial Success.
About Fowler Wainwright International:
Fowler Wainwright International is dedicated to providing the finest in life coach training to passionate individuals who are committed to making a positive difference in the lives of their clients and the world we live in.
Contact:
Barbara Wainwright, President
Fowler Wainwright International
800-711-4346
Barbara(at)FowlerWainwright(dot)com
http://www.FowlerWainwright.com
# # #