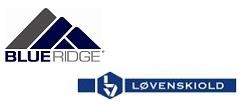 A very good start on a very promising partnership with Blue Ridge and Inventory Investment.
Marietta, Georgia (Vocus/PRWEB) December 14, 2010
Blue Ridge Inventory Group, leading provider of profit-driven inventory replenishment solutions, announced today that Norwegian agent, Inventory Investment AS, has completed integration and initial education for leading DIY home improvement retailer Løvenskiold Handel AS on the company's CLARITY Replenish solution. Users recently began to target optimized inventory positions and improved customer service in a live environment with Blue Ridge's innovative, profit-driven CLARITY Replenish solution.
The unique replenishment solution developed by US-based Blue Ridge®, already has many rapid, successful implementations to its credit with prominent retailers and distributors in North America and Europe. In addition to Blue Ridge's uniquely complete replenishment functionality, the solution boasts a best-practice driven, user-friendly interface along with traditional licensed or Software-as-a-Service (SaaS) delivery options.
"The management involvement and project team's diligence during this implementation bodes well for the Løvenskiold Handel AS team," said Sverre Rosmo, CEO of Inventory Investment in Oslo, "Their methodical and proactive approach has been successful with our other customers," Rosmo continued, "The system is now live and we are confident that Løvenskiold Handel will realize their business goals for the system."
The leaders at Løvenskiold Handel AS are equally as pleased and confident. Said their Supply Chain Director, Espen Marthinsen, "The implementation from Inventory Investment has been literally flawless. All activities in the project plan have been executed on time, with agreed resources, expenditure and quality," Marthinsen went on to comment on his team's efforts, saying, "We are now live with the system and fully occupied with reaping the benefits. A very good start on a very promising partnership with Blue Ridge and Inventory Investment."
Løvenskiold Handel has built a leading retail operation in recent years within the DIY home improvement segment in Norway. MAXBO today stands out as a highly recognized brand within the industry. Today, retailing is the most prominent business area for the company, with retails sales in 2009 of approximately US$915 million. The core of the company's operations is Løvenskiold Logistikk with a central warehouse being one of Norway's most modern and efficient.
About Inventory Investment
Inventory Investment focuses on optimizing replenishment and buying and has through a large number of projects in the Nordics as well as EMEA applied their extensive experience and expertise to retail and distribution replenishment and effective buying. Together with Atlanta-based Blue Ridge, they form the largest professional team focused on replenishment globally. Inventory Investment distributes and implements CLARITY, Blue Ridge's next-generation replenishment and inventory management suite.
About Blue Ridge
Blue Ridge is the global leader in Software-as-a-Service and licensed inventory replenishment and demand planning solutions. The Blue Ridge global team helps distributors and retailers recognize that selling generates revenue, but managing your inventory right generates profit. The Blue Ridge vision is for their profit-driven solutions to deliver an Income Statement BreakThroughTM by adding one full point to the bottom-line of every distribution and retail organization. Over 125 customers worldwide take advantage of Blue Ridge technology and service offerings to manage their inventory as an investment that increases cash flow and drives strategic initiatives. The Blue Ridge suite of products are easily implemented to replace or augment a company's current Demand Forecasting, Replenishment, DRP and ERP solutions. For more information, visit Blue Ridge on the Web at brinv.com.
###