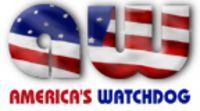 We know there are thousands of healthcare employees who have this type of information, and in many cases the rewards can be in the millions
(Vocus/PRWEB) December 14, 2010
The Corporate Whistle Blower Center is urging healthcare managers, or executives to step forward if they have specific proof of Medicare, or Medicaid fraud, for a potentially significant reward. The group says, "The federal laws that govern federal whistle blower laws are called Qui Tam, most states have laws that mirror these federal statutes. If a healthcare professional has specific proof, or substantial evidence of any type of government over billing the rewards are based on a percentage of the recovery by the federal, or state government." The Corporate Whistle Blower Center says, "We know there are thousands of healthcare employees who have this type of information, and in many cases the rewards can be in the millions. If you have this type of information, please call us for a very confidential conversation about what you know, and your proof." They say, "We are especially encouraging women healthcare managers, and executives to contact us, because we know it must sicken you having to watch Medicare, or Medicaid fraud day in, and day out. We will do our best to make it very easy to understand the rules, and we will build a national caliber legal team around you to advance your claim." For more information potential healthcare whistle blowers can call the Corporate Whistle Blower Center anytime at 866-714-6466, or they can contact the group via their web site at http://CorporateWhistleBlowerCenter.Com
Corporate Whistle Blower Center Major Types Of Medicare/Medicaid Fraud
The Corporate Whistle Blower Center Says:

"Phantom Billing"-"Hospitals & Nursing Homes are frequently involved in "Phantom Billing" - Phantom billing refers to medical testing, or procedures that were never performed. For potential whistle blowers the rewards for phantom billing can be in the millions."
"Elective Procedures"-"Elective Procedures relates to medical procedures that were never called for, or done for any good reason. As an example the Corporate Whistle Blower Center discovered a radiology group, that was taking turns giving the same MRI's to the same patients-over, and over again. In another example the group discovered a cardiology group giving Caths, or Stents, to patients who never needed either. The rewards for unnecessary elective procedures can also be in the millions. Rouge medical practice groups, and complicit hospitals do these sorts of things all of the time."
"Unbundling" - "Using two, three, or more Current Procedural Terminology ("CPT") billing codes instead of one inclusive code for huge profits for the facility."
"Code Jamming" - "Labs inserting or "jamming" inaccurate diagnosis codes in order to get inflated Medicare/Medicaid coverage."
"Double Billing" — "Charging more than once for the same service. As example-billing using an individual code for a medical procedure and then billing again as part of an automated or bundled set of tests/procedures."
"Up Coding" - "Inflating bills by using diagnosis billing codes that indicate the patient experienced medical complications and/or needed more expensive treatments. Privately owned hospitals, and nursing homes are notorious for up coding."
"Phantom Employees" - "Expensing employees or hours worked that do not exist. We also call this "Short Shifting." Short shifting in our nations nursing homes costs tax payers billions of dollars each year."
"Improper Cost Bills" — "Submitting false cost reports seeking higher Medicare reimbursements than permitted by the actual facts, or for work that was never done by the hospital, or nursing homes."
The Corporate Whistle Blower Center says,"If you are a healthcare manager, or executive with specific knowledge about these types, or other activities that defraud Medicare, or Medicaid, please call us at 866-714-6466. There are significant rewards for major Medicare, or Medicaid over billing, or fraud. We especially encourage women healthcare managers, or executives to step forward with this information." http://CorporateWhistleBlowerCenter.Com
Very Important Note: The Corporate Whistle Blower Center Says,"there is one critically important rule for all potential whistle blowers, especially as they relate the federal whistle blower laws called Qui Tam. The information has to be fresh-or brand new. If you go to the news media, your colleagues, or others you may disqualify yourself from a reward." For more information healthcare whistle blowers with specific information about Medicare, or Medicaid fraud can call the Corporate Whistle Blower Center anytime at 866-714-6466, or they can contact the group via their web site at http://CorporateWhistleBlowerCenter.Com.
###