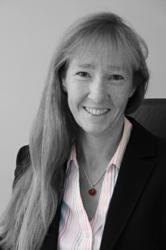 Jayne-Ann is one of the foremost authorities on European IPT
(Vocus/PRWEB) December 23, 2010
Insurance Premium Tax solution provider Impendulo today announced the appointment of Jayne-Ann Coombe to the board. She will be responsible for all tax compliance advice.
Jayne-Ann is a well-known and highly respected figure in IPT circles, and widely acknowledged as one of the leading experts in the area.
"I'm delighted to be joining Impendulo," she says. "It's an exciting new venture, taking a truly unique approach to this complex, time-consuming and resource-intensive activity."
Solid experience and detailed knowledge
Jayne-Ann has worked in the insurance market for many years, as a broker, underwriting assistant and representative. She has experience in the reinsurance, marine and energy markets, and has worked with London Market Placing Slips and Contract Certainty.
She's spent recent years specialising in Insurance Premium Tax in the EU, and is now broadening her focus to include IPT worldwide.
Key player with proven track record
Impendulo MD Chris James said this significant appointment to the Impendulo team will give the company a major competitive advantage.
"Jayne-Ann is one of the foremost authorities on European and other Insurance Premium Taxes," he said. "She's a key player in the market place, with solid experience and a proven track record. Her knowledge of this complex subject area is unparalleled.
"But IPT is about more than the correct calculation and payment of tax. Jayne-Ann will work closely with our systems and data management team to develop customised, end-to-end solutions for our clients. She'll also deliver high-level training and consultancy on IPT. She's an important asset to Impendulo."
Impendulo has started trading and has already signed up some major accounts. It's also attracted significant interest in the market from brokers, captive insurance companies and insurers alike.
For further information, please contact
Chris James, Managing Director, Impendulo on +44(0)20 3008 7955
chris(dot)james(at)impendulo(dot)com
Impendulo provides a comprehensive IPT compliance solution to the insurance sector. Offering systems & data management, tax compliance, client money services and consultancy services, it supplies a one-stop solution to a complex, time-consuming and resource-intensive activity.
Through its partners CaxtonFX and international VAT consultants Accordance, it handles all elements of IPT, from pre-bound policies to declaration and payment of tax.
# # #