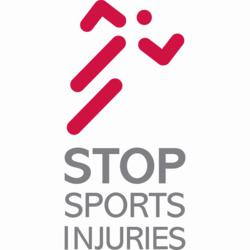 As a full-contact sport that takes place on the ice with fast-moving players equipped with sticks, pucks and skate blades, hockey's risk for injury is always high.
Rosemont, IL (Vocus/PRWEB) December 21, 2010
On frozen ponds and indoor rinks across the country, boy and girls are dusting off their skates and sticks and hitting the ice. Hockey has become one of the four top professional sports in North America, and growing numbers of young athletes are getting into the game. The STOP Sports Injuries campaign warns players, coaches and parents to pay attention to injury risks and take steps to prevent injuries even before the game begins.
With a rise in popularity comes an increase in skill level, intensity and competition that can increase the possibility of injury. As a full-contact sport that takes place on the ice with fast-moving players equipped with sticks, pucks and skate blades, hockey's risk for injury is always high.
Hockey players commonly suffer injuries to the head, shoulder, elbow, wrist, back, hip and knee, but concussion is the greatest concern. A player need not be knocked unconscious to have a concussion. Warning signs of concussion include:

Headache
Nausea
Vomiting
Loss of Coordination
Vague sense of "not feeling right"
Concussions and many other serious hockey injuries are preventable. "Whenever I talk to young players, I always say the same things," says Dr. Michael J. Stuart, a leading orthopedist and chief medical officer for USA Hockey. "Never use your stick; never use your head as a weapon; never leave your feet to deliver a hit; never do anything at the expense of the health and safety of your opponent or yourself. I try to show them that you don't have to kill the other guy to separate him from the puck."
Smart players take the right precautions on and off the ice. In addition to altering the way they play the game, players can take these prevention measures:
Have a pre-season medical examination by a trainer or doctor to make sure they're ready for play.
Participate in a sports conditioning program to stay in game-shape.
Use high-quality equipment and replace old worn-out gear.
Understand the rules of the game and good sportsmanship.
The STOP (for Sports Trauma and Overuse Prevention) Sports Injuries campaign—launched last spring by AOSSM and a group of other health-related organizations—aims to arm the public with information and tools to prevent, recognize and treat the long-term consequences of sports overuse and trauma injuries to young people. Led by Dr. James Andrews, the renowned surgeon for America's favorite sports superstars, the STOP Sports Injuries coalition members—including major medical centers, doctors, trainers and youth sports coaches—have all pledged to advocate healthy play for young athletes in all sports.
The STOP Sports Injuries campaign has created educational materials and public service announcements, and plans to research trends in children's sports injuries and recruit additional high-profile groups and individuals to spread its prevention message. Visit the campaign website at http://www.STOPSportsInjuries.org for more information about hockey and other sports' injuries, treatment and prevention.
The STOP Sports Injuries campaign was initiated by the American Orthopaedic Society for Sports Medicine (AOSSM) and includes a comprehensive public outreach program focused on the importance of sports safety—specifically relating to overuse and trauma injuries. The initiative not only raises awareness and provides education on injury reduction, but also highlights how playing safe and smart can enhance and extend a child's athletic career, improve teamwork, reduce obesity rates and create a lifelong love of exercise and healthy activity. The campaign's message underscores the problems of youth overuse and trauma injuries and emphasizes the expertise of our coalition of experts, including the American Academy of Orthopaedic Surgeons, American Academy of Pediatrics, National Athletic Trainers' Association, National Strength and Conditioning Association, American Medical Society for Sports Medicine Sports Physical Therapy Section, Pediatric Orthopaedic Society of North America and SAFE Kids USA. For more details, visit http://www.STOPSportsInjuries.org or contact AOSSM Communications Assistant Joe Siebelts at 847.292.4900.
###