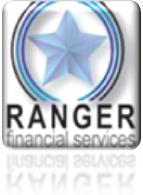 If litigation is recommended, the legal fees will be greatly reduced by utilizing diplomatic arbitration, as the case will already be prepared for taking to court.
Richardson, TX (Vocus/PRWEB) December 27, 2010
In this down economy our growth can be traced to our team of dedicated professionals, that know when and how to use diplomatic arbitration to benefit all parties involved.
Financial forecasters appear to have been right in predicting that the current recession would be the longest since the 1930s; the economy has continued to struggle this year and the effects have been widespread. With a growing number of businesses defaulting on agreements, sellers are resorting to debt collection and recovery methods to try to recoup what they are owed. Instead of using aggressive collection methods, Ranger Financial Services, an accounts receivable management firm based in Richardson Texas, employees diplomatic arbitration as a constructive way to solve the problem.
In difficult economic times, companies often genuinely struggle to pay their debts; there is no ulterior motive. After all, there is little benefit in failing to keep up with payments owed; all it ensures is that the seller will never want to do business with them again and they will have to go elsewhere. Breaching the terms of a contract of sale can cause irreparable damage to the working relationship and leave both parties feeling dissatisfied and frustrated.
Ranger Financial recommends diplomatic arbitration for certain situations, such as when a longstanding or previously impeccable customer falls behind on their account and regular collection methods are simply not considered appropriate. Using more old-fashioned problem solving techniques, the experienced staff work with both parties to try to come to a resolution that benefits everybody. In many cases, despite the initial tension, an even stronger relationship is formed between the client and the debtor. Effectively, the Ranger Financial staff act as mediators between the two parties, a role that requires tact and professionalism rather than strong-arming and coercion.
Other services provided by Ranger Financial are Pre-Litigation Intervention, Asset, and Liability Searches. The goal of Pre-Litigation Intervention is to resolve delinquencies without litigation, which is a more cost effective course of action than proceeding directly to litigation. Working with speed and efficiency is the key to the success of this service. The debtor is served with a demand for payment, and if he fails to comply, Ranger Financial staff follows up the matter, carry out a thorough investigation and perform asset searches to detect any property and other valuable assets owned. In some instances, debtors do have hidden assets; these can be targeted to clear overdue accounts and can be used effectively in future settlement negotiations. The best-case scenario is that the debtor pays up and expensive, stressful litigation procedures are avoided. Ranger Financial will also determine whether the case genuinely merits litigation. If litigation is recommended, the legal fees will be greatly reduced, as the case will already be prepared for taking to court.
If you are growing frustrated with an overdue account but are not sure what steps to take, Ranger Financial may be able to resolve the matter for you within days; the company has been known to produce positive results in only a few hours.
ABOUT RANGER FINANCIAL SERVICES:
Ranger Financial is an accounts receivables management firm with rapidly growing business in North America. The company's headquarters are based in Richardson Texas (USA).
Ranger's success can be easily measured when compared with the performance of other commercial accounts receivable agencies. At the core of our success is the company's commitment to constantly reinvest in our employees, new technology, recovery resources, collection staff, legal solutions, and innovative systems and procedures.
Ranger employees have years of experience working with collections, data management systems, accounting processes, and human resources. Ranger personnel maintain a "client first" approach in the performance of their duties. Constant with that theme, Ranger investment in education through our Professional Development Program allows our people to produce consistently superior results. Ranger Financial provides innovative recovery solutions and customer relations built on solid experience and old-fashioned values.
###