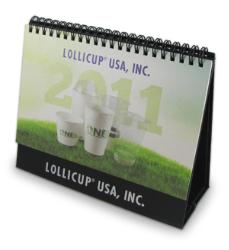 City of Industry, CA (Vocus/PRWEB) December 23, 2010
Online Torani Syrup Supplier, Lollicupstore.com announces special offers and discounts on selected wholesale items. For December January, Lollicupstore.com offers discounts on selected beverage items from Caffe D'Vita, Lollicup TeaZone, and Monin syrups. All Lollicupstore.com orders are also eligible to receive a free 2011 Lollicup USA, Inc. calendar, while supplies last.
Lollicupstore.com provides a wide selection of wholesale beverages and beverage condiments for the holiday season. Right now, customers can receive $2.50 off a case (five bags) of Caffe D'Vita Enchanted Chai Tea. Caffe D'Vita's Enchanted Chai Tea powder is not only delicious, but is also incredibly easy to serve as a hot or cold beverage. made from Caffe D'Vita Enchanted Chai Tea powder is low in fat and sodium, cholesterol free, and 99.7% caffeine free.
Lollicupstore.com also supplies a variety of special beverage syrups and sauces. For December January, Lollicupstore.com offers wholesale discounts on the purchase of Lollicup TeaZone sauces syrups. Receive $4.50 off the purchase of one case (six bottles) of Lollicup TeaZone syrups, now only $8.00/bottle with discount. TeaZone sauces syrups are available in various flavors, including Blueberry, Ginger, Lychee, Peppermint Passion Fruit, and Mango. The diverse selections of TeaZone sauces are perfect for teas, slushees, and smoothies that will quench thirsty taste buds.
In addition, receive discounts on individual and wholesale purchases of various Monin syrups. For January, Lollicupstore.com offers Monin syrups for $4.99/bottle (MSRP $6.25). Monin syrups are available in 65 unique flavors, including peppermint, blackberry, Caribbean rum, pomegranate, lychee, blood orange, and more. Monin syrups are ideal for enhancing coffees, cappuccinos, smoothies, teas, frozen drinks, sodas, or special signature cocktails.
Lollicupstore.com also carries Monin's delicious dark chocolate sauces, which are perfect for the cold holiday season. Monin's white chocolate and caramel sauces are now available for $13.25/bottle or $48.00/case (four bottles). Monin's dark chocolate sauce is also available for $11.25/bottle or $40.00/case (four bottles). Each Monin case sauce order will also receive a complimentary sauce pump, valued at $5.75. Monin's dark chocolate sauces are made with the finest ingredients that are a perfect blend for premium espresso-based beverages. These holiday-inspired sauces are also great in hot chocolate drinks and as an ice cream or dessert topping.
LollicupStore.com is the premium supplier for latest go-to for Torani syrups and blends. To view more of Lollicup's sauce and syrup selections, such as Torani syrups, please visit Lollicupstore.com. For more information and the latest Lollicupstore.com news, updates, events, and promotions, please visit the lollicup.com, the lollicupstore.com, or become a fan on Facebook by searching for Lollicup Coffee & Tea.
About Lollicup® USA Inc.
Lollicup® USA Inc is the largest distributor in United States of Torani syrup, sauces, frusia smoothies, and caffioco puree. Headquartered in the City of Industry, CA, Lollicup® is also known for its bubble tea drink stores under the Lollicup® Coffee and Tea and Lollicup® Tea Zone brands. Press release produced by Cybertegic - an Internet marketing services agency that specializes in search engine optimized press release marketing (SEO marketing).
# # #