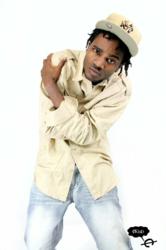 I promoted on a tour through Florida in a 2010 Jeep Wrangler. After that, it was undoubtedly my favorite car of all-time.
Charlotte, NC (Vocus/PRWEB) December 28, 2010
2011 Jeep Wrangler, Commander, and Grand Cherokee Riders have a new song to blast in new 2011 cars. New music artist C.KhiD wrote a few hot new hip hop songs based off a favorite car brand, releasing the first of them this week. Free for all "Jeepers" and new music fans to download, C.khiD makes everyone drop their tops.
"I promoted on a tour through Florida in a 2010 Jeep Wrangler. After that, it was undoubtedly my favorite car of all-time. Jeep Wrangler Music is just celebrating that great car and the fun lifestyle it caters to. My first car was a Jeep Grand Cherokee and I love the Jeep Commander with moon roofs, but Jeep Wranglers are definitely IT! From Miami Beach to Myrtle Beach, it's my ride," spoke C.KhiD on his passion for Jeep Wranglers.
Shopping for a Jeep Wrangler currently, C.KhiD is an independent artist buzzing through iPods of high school, middle school, and college students. Fighting to become a top independent rap artist, the south carolina rapper has achieved much success thanks to viral internet videos. Closing in on 1 million views to his popular YouTube music video "Cash on Deck," the South Carolina rapper is paid by YouTube, iTunes, Myxer, and other media outlets.
"I hope Jeep car company picks up on me. Would love for them to get involved for a hip hop video. I try to keep a friendly image that's a medium between my generation and those older. This song deserves that 2011 Jeep Wrangler Call of Duty that Kobe Bryant Got," continued C.KhiD.
Download "Jeep Wrangler Music" free on C.KhiD's official hip hop music blog CKHID.com. Also find all the latest 2011 songs via the site's directory of mix-tape releases.
Beyond C.KhID's "Jeep Wrangler Music", fans of Hip Hop culture can find new Lil Wayne songs, new Wiz Khalifa songs, and new Keri Hilson music. Promoting other artists he favors on his own website, C.KhiD believes good new music should be heard by his fans always.
C.KhID is the founder of "CKHID", a digital age entertainment group. An acronym for "Cannot Kill How I'm Dreaming," the company focus is music culture, art, and fashion. One of the earliest Hip Hop bloggers, C.KhiD launched his first music blog in 2002. Today CKHID focuses currently on building himself as an artist, but also works to build careers for top quality acting and music artists found at the peak of today's social media posts.
Watch the promo video and download new 2011 songs top single, "Jeep Wrangler music," at the link below: http://www.youtube.com/watch?v=MHdzejwH0og
###