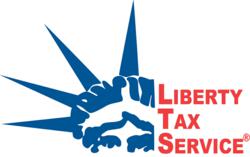 (PRWEB) February 25, 2010
Virginia Beach, VA (Vocus) February 25, 2010 -- It's time again for Liberty Tax Service's annual "Appreciation Days ." Since 2000, Liberty Tax has offered free tax preparation for service professionals who are first-time customers during its "Appreciation Days." Each week in March, a select group is honored at participating Liberty Tax offices throughout the United States. For online filers, Liberty Tax is offering a "Salute to American Workers" with free tax filing at eSmartTax.com until March13, 2010.
"So many service professionals really make a difference in the quality of life of their communities as unsung heroes for the jobs they do every day," said John Hewitt, CEO , of Liberty Tax Service. "We salute them with free tax help and preparation."
Here's the 2010 Liberty Tax "Appreciation Days" schedule:
March 1-March 7 Teachers and School Employees
March 8-March 14 Police, Firefighters, and EMTs
March 15-March 21 Nurses, and Hospital Workers
March 22-March 28 Military and Veterans
March 29-April 4 Volunteers and Non-Profits
About Liberty Tax Service
Liberty Tax Service is the fastest growing retail tax preparation company in the industry's history. Founded in 1997 by CEO John T. Hewitt, a pioneer in the tax industry, Liberty Tax Service has prepared over 7,000,000 individual income tax returns. With 41 years of tax industry experience, Hewitt stands as the most experienced CEO in the tax preparation business, having also founded Jackson Hewitt Tax Service (NYSE:JTX).
Liberty Tax Service provides computerized income tax preparation, electronic filing, refund loans, and online filing through eSmart Tax. Each office offers customers audit assistance, a money back guarantee, and free tax return checking. The Liberty Tax Service franchise opportunity is #9 on the fastest growing franchises list of the 2010 Entrepreneur "Franchise 500."
###