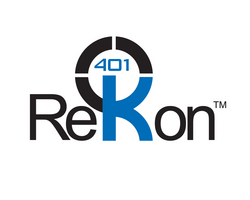 We are continuing to redefine the way 401(k) advisors leverage the resources of providers.
Wilmington, NC (Vocus) September 28, 2010
Interest continues to grow from both financial advisors and 401k providers. Sponsorships are regularly sold out, and most events are forced to close registration early due to maximum capacity. Instead of increasing the size of each symposium, 401(k) Rekon® decided to increase the number of symposiums by 300%.
53 locations nationwide have been selected for 2011. New cities include Minneapolis, MN, Stamford, CT, San Diego, CA, and Ft. Lauderdale, FL. On average, 50 retirement plan advisors attend each symposium. Rekon will host 26 events in 2010, and expand to 80 in 2011.
Advisor feedback points to diversity of topics and the pace of event as reasons for continued success. Over 20 educational and resource partners deliver value-add presentations, including Principal, John Hancock, JP Morgan, Prudential, Janus, and others. Sessions highlight strategies to either manage or grow a retirement plan practice.
"We are continuing to redefine the way 401(k) advisors leverage the resources of providers." said CEO Ross Marino, CFP, ChFC. Advisors and wholesalers are more conscious about time and money than in years past. 401(k) Rekon Advisor Symposiums are local and free for qualified plan advisers. Unlike most national conferences, 401(k) Rekon events allow local advisors to network with local wholesalers.
To find a symposium in your area and register, visit our list of dates and locations. Like the symposiums, our provider database is free for financial advisors. Visit 401(k) Rekon to log in.
About 401(k) Rekon
401(k) Rekon is an industry-leading provider of 401(k) research and education. Its mission is to help advisors build successful retirement plan practices by leveraging the resources of providers. 401(k) Rekon provides small-group informational seminars and maintains a unique online provider database that shortens the research process and helps advisors stay on top of new products and resources.
Limited sponsorship opportunities remain for 2010 symposiums. For more information, visit 401(k) Rekon or call 877.401.5489.
# # #