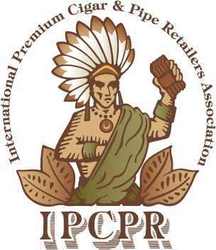 This is perhaps the most ludicrous piece of legislation any state legislature could waste its efforts on during these troubling economic phase in our history
Montgomery, AL (Vocus) April 22, 2010
The smoking ban for all Alabama restaurants currently being considered by state representatives is discriminatory, will cost jobs and tax revenues and is unnecessary, says the International Premium Cigar & Pipe Retailers Association which labeled the legislation as 'ludicrous.'
Senate Bill 541, which proposes to ban smoking in all restaurants throughout the state, passed the Alabama Senate last week, is currently being reviewed by the House and is expected to be voted on during the last night of the session on April 22.
"This is perhaps the most ludicrous piece of legislation any state legislature could waste its efforts on during these troubling economic phase in our history," said Chris McCalla, legislative director of the IPCPR, a not-for-profit organization that represents some 2,000 tobacconists and small business owners throughout the United States.
McCalla went on to explain his position.
"First, when government takes away from restaurant owners their right to decide how to run their business, it is exceeding its authority and acting unconstitutionally. It is attacking the rights of smokers and non-smokers, alike. Second, business suffers and jobs are lost under legislated smoking bans. That was proven by the Federal Reserve Bank based on data from the U.S. Bureau of Labor Statistics. Third, safe levels of secondhand smoke have been set by the Occupational Safety and Health Administration (OSHA) and they are 25,000 safer than air quality levels normally found in bars and restaurants that allow smoking."
According to McCalla, many of the IPCPR's retail members sell their premium tobacco products to restaurants who, in turn, sell them to their customers. To ban smoking in restaurants throughout the state will severely reduce these sales which will translate into reduced excise, sales, and business income tax revenues for the state of Alabama, he said.
"And the saddest part of all of this is that it is so unnecessary," McCalla said. "Secondhand smoke air quality testing by groups like Johns Hopkins and the American Cancer Society shows that health claims are greatly exaggerated and that secondhand smoke levels in restaurants are up to 25,000 times safer than OSHA workplace air quality regulations. Additionally, it has been proven that the effect of legislated smoking bans is near fatal to businesses, jobs, and our economy as a whole."
McCalla urged Alabama voters to contact their representatives and urge them to vote against the unnecessary smoking ban and for legislation that would save jobs and promote business statewide.
Contact:
Tony Tortorici
678-493-0313
###