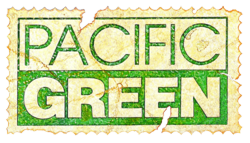 (PRWEB) May 18, 2010
Masdar, the world's first 'Green City' has chosen to use Palmwood®, the sustainable architectural product developed by Pacific Green. Palmwood will be used for external cladding, wall louvers, decorative screens and wind baffles.
Situated in the Abu Dhabi desert, United Arab Emirates, Masdar will house 50,000 inhabitants and establish a new standard for sustainability. The carbon-neutral, zero-waste city has been designed by world-leading architects Foster + Partners. The first buildings are scheduled to open in the third quarter of 2010, with the full project due for completion in 2016.
Palmwood comes from the coconut palm, which is grown in plantations throughout the tropics. Once the trees stop bearing fruit, they are felled to make way for new crops. Twenty years ago, Pacific Green set up the world's first factory in Fiji dedicated to the research and development of coconut palms. Using unique processing technology, Pacific Green created a consumer-orientated product (Palmwood) that recycled the abundant plantation material, providing customers with an ethical alternative to rainforest hardwood.
Palmwood has the following properties:

An exotic golden brown texture, free from knots
Exceptionally strong and durable – equivalent to conventional hardwoods
Controlled moisture content making it stable in all types of climate.
Pacific Green's spokesman comments, "This project is a revolution in sustainable design. The specification of Palmwood demonstrates its emergence as an ecologically-sound substitute for rainforest timber. We are delighted that designers worldwide are showcasing the versatility of Palmwood as a modern architectural material."
Pacific Green's Palmwood architectural range includes columns, claddings and flooring. The company also manufactures a collection of exotic furniture which combines Palmwood with natural materials. All products are available through an international dealer network.
Pacific Green
Pacific Green is a manufacturer of tropical furniture and sustainable architectural products. It is the global leader of coconut palm technology and produces Palmwood, an ecologically-sustainable substitute to tropical hardwoods. Pacific Green's furniture design is inspired by the crafts and artefacts of traditional cultures. Pacific Green's architectural range adds luxury and distinction to interior and exterior environments. Products are handmade from quality materials by indigenous artisans, using traditional handcrafting techniques. Pacific Green is sold globally at over 70 outlets.
SAVE THE FORESTS, USE PALMWOOD
###