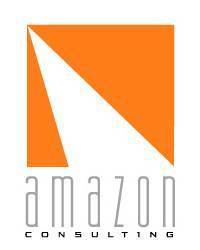 This webinar tackles questions around what channel service-based business models are successful, which services grow fastest, and what field engagement models are most effective between vendor and partner in delivering services to the customer
Mountain View, Calif. (Vocus) May 11, 2010
Amazon Consulting, a leading partnering services firm dedicated to helping companies elevate the impact of partnering, today announced the release of it newest exclusive channel research focused on services business engagement models. The company will host an in-depth panel discussion on May 20th at 11 a.m. PST and will include panelists Paul Cronin, Chief Executive Officer of InService and Susan McKay, Director of Strategy and Alliance Development at EMC. Visit http://www.AmazonConsulting.com to register for the webinar or click here.
"This webinar tackles questions around what channel service-based business models are successful, which services grow fastest, and what field engagement models are most effective between vendor and partner in delivering services to the customer," said Diane Krakora, Amazon Consulting CEO. "Vendor channel professionals wanting to understand what type of program support solution providers need should definitely plan on listening in."
"We've had a lot of interest in this topic over the last 18 months," indicated Beth Vanni, Amazon Consulting's Director of Market Intelligence. "Our research and consulting work shows us that having a clean engagement model and strong channel program for partners delivering professional services, managed services or support has been an area targeted for improvement with many leading vendors. We think this research bring more details to light about how vendors should be engaging these emerging services-based partner types over the next 12-18 months."
The company's full research on this topic includes an Executive Brief of findings, two detailed research reports and the webinar featuring a panel discussion of the findings on May 20th at 11:00 a.m. PST. The research reports are available exclusively to subscribers of Amazon Consulting's annual market intelligence subscription service called PartnerG2.
PartnerG2
Amazon Consulting offers market research studies through a comprehensive annual market intelligence subscription program called PartnerG2. Fueling channel management professionals with valuable research, analysis, thought leadership tools and expert advice to guide partnering success, PartnerG2 offers unlimited users under a corporate subscription, quarterly studies based on industry hot topics, a complete library of thought leadership materials and 4-hours of complementary consulting services. Channel industry analyst and speaker Beth Vanni is the Director of Market Intelligence for Amazon's Partner G2 program and can be followed at http://amazonconsultingblog.wordpress.com/ or http://twitter.com/bvanni.
About Amazon Consulting
Amazon Consulting, LLC is a partnering development firm based in Silicon Valley, California, wholly dedicated to helping companies elevate the impact of partnering. We achieve this by effectively designing, implementing and automating channel and alliance models. We offer services ranging from channel models and program development plans to partnering operations and program execution. PartnerPath® provides our clients a best-in-class partner portal and program automation system. For more information please visit us at http://www.amazonconsulting.com.
Press Contact:
Cathy Sperrazzo
Eye-To-Eye Communications, Inc.
858-565-9800
###