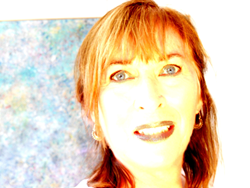 The Science of Getting Rich
(PRWEB) June 24, 2010
Sonoma County, California Reading books on wealth creation by authors such as Bob Proctor, and watching movies such as "The Secret" can expose you to valuable concepts and skills to create a more abundant life, but such wealth creating tools only touch on the surface; you may consciously acknowledge these concepts, and go through the motions of learning new prosperity skills, but infusing these profound prosperity concepts and skills into our subconscious mind is really the trick. Our subconscious mind is really running the show, and changing those scripts can be really difficult if all you do is "think" and "try". Anyone who has tried to change any bad habit has experienced this resistance, and knows how difficult it can be to overcome.
Dr. Jane Ma'ati Smith C.Hyp. Msc.D. has tackled this problem by using the concepts presented in the book, "The Science of Getting Rich" (the book on which the movie "The Secret" was based) to create a self hypnosis and subliminal wealth program, utilizing the cutting edge technology of binaural beat brain wave entrainment, combined with the ancient and transformative Solfeggio frequencies. The theory behind binaural beat brain wave entrainment technology, as used in this program, is that if you apply slightly different frequencies to each ear, a balancing effect is created within the brain itself, synchronizing the brain's internal wiring. Simply relax and let your mind go, and your brain will naturally synchronize with the binaural beat frequency. In this way, it is possible to tune your brain to particular frequencies, such as Alpha, which will produce a deep, hypnotic state, with hardly any effort or previous experience from the listener. This deep, hypnotic, Alpha brain wave state is the necessary platform from which to effectively address the subconscious mind. Solfeggio frequencies are the ancient, healing musical notes used in the harmonic Gregorian hymns and chants. The chants and their special tones were believed to impart tremendous blessings when sung in harmony. Dr. Smith has specifically chosen a Solfeggio frequency designed to "undo situations and facilitate change", which she believes is the exact frequency needed to"undo" a "poverty consciousness" and facilitate the listener's transformation into a state of "prosperity consciousness".
In addition to the cutting edge, binaural beat, brain wave entrainment self hypnosis and subliminal MP3 programs, Dr. Smith is also offering the eBook of her updated, 21st Century version of "The Science of Getting Rich" by Wallace Wattles. This classic, upon which the movie, "The Secret" was based, was written in 1912; Dr. Smith has updated some of the language and edited some of the examples from the original, so that it makes more sense to modern day readers. She has also included twenty-six pages of completely new material, including six easy to do daily wealth creation practices, to help the reader define and develop the mind set necessary for financial success, and three easy to do energy meditations, designed to attune the reader's personal energy vibration to the tune of wealth.
Dr. Smith says, "I believe in sharing my gifts with anyone in need, and that's why I am sharing this abundance of life changing material with everyone, everywhere, for less than $12. In these hard financial times, I don't think "the secret" needs to be a secret any longer; that's why I'm putting it out there as "common knowledge".
Dr. Smith has also generously included four additional classic wealth and prosperity eBooks in her low priced download package; her 21st century update of Napoleon Hill's "Think and Grow Rich", "Prosperity" by Charles Fillmore, "The Master Key System" by Charles Haanel, and "Thought Force in Business and Everyday Life" by William Walker Atkinson. The eBooks and MP3s are also available as paperbacks and CDs on the website, and also popularly available on Amazon.
# # #