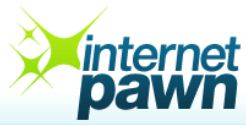 We are excited to have Pete on board. His executive marketing expertise combined with his interactive marketing background makes him a key member of our executive team
(PRWEB) July 01, 2010
Centennial, CO (PRWEB) July 1, 2010 -- Internet Pawn, Inc., the first dedicated online pawnbroker in the United States, today announced the appointment of Pete Hayes as Chief Marketing Officer (CMO).
Pete Hayes brings over 25 years of experience in Internet marketing and brand management. Pete has founded and led interactive agencies and , marketing firms in addition to his executive global marketing and brand management roles at Fortune 500 companies including IBM and AMD.
Pete earned his B.Sc. in Industrial Engineering and Operations Research from the University of California, Berkeley. His career spans technology and B-to-C marketing with agencies, consulting firms, start-ups and global corporations.
"Internet Pawn solves an important problem for people in need of a short term loan. Unlike banks, we can make loans by secured by their personal valuables. Unlike many a pawnshops, we offer an un-intimidating, 're totally safe and private experienced, discrete, allowing people to receive cash without leaving their homes. Joining the team here at Internet Pawn is exciting; the CEO Todd Hills and the CFO Jim McHose and his management team have over 35 years experience in the short term loan and pawn shop industry. I look forward to helping more people become aware of their loan options from Internet Pawn," said Hayes.
"We are excited to have Pete on board. His executive marketing expertise combined with his interactive marketing background makes him a key member of our executive team," said CEO Todd Hills.
About Internet Pawn
Addressing growing demand for alternative financing in the U.S., Internet Pawn offers guaranteed secure, confidential, asset-based loans with consumer-friendly rates and terms online. Unlike other online lenders, Internet Pawn offers loans based on the collateral of customers' personal valuables such as jewelry and fine watches. Completely discrete, these secured loans have the added benefit of not requiring a credit check and have no impact on the consumer's credit score. The company offers cash quickly with no payments for six months.
Launched in 2009 by 35-year industry veterans and now backed by investors including Access Venture Partners and Daylight Partners, Internet Pawn is the first Web-based pawn broker in the United States. A member of the Better Business Bureau, Internet Pawn guarantees a premium value based on its experience and proprietary valuation technology, and all transactions are conducted from the privacy of the customer's home.
The Internet Pawn team is expert at making secured, collateralized loans on watch brands like Rolex, Omega, Tag-Heuer Patek-Philippe as well as, diamonds, gold and almost any item of value. For more information, go to https://pawngo.com/.
# # #