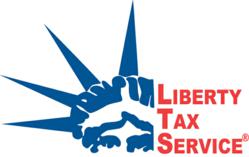 (PRWEB) August 30, 2010
Virginia Beach, VA (Vocus) August 30, 2010 -- Tax schools, long a training ground for industry employees, now face the challenge of preparing their students for increased IRS tax preparer regulation. Liberty Tax has enhanced its income tax preparation course to focus on the future accreditation, and has incorporated steps to assist its tax school students who are interested in becoming professional tax preparers. As a first step, Liberty Tax will cover the process for obtaining a Preparer Tax Identification Number (PTIN) by January 1, 2011, and offer help with registration.
With a tax preparer certification process in place since 2007, Liberty Tax Service took a proactive approach toward internal professional standardization by creating its own innovative three-tier skill certification examination for its preparers. Now that tax preparers will be required to take competency tests in the next few years, they can receive readiness through Liberty's classes, and its class offerings from basic through advanced.
"Now is a great time to start the process of learning tax preparation, and follow the steps of the new certification as the IRS phases in the new requirements. The tax school training method has been a natural fit for those of any age eager to acquire news skills, earn extra income and explore an industry new to them. It's been a career launching pad for some Liberty Tax franchisees, managers, and was for me in 1969," remarked John Hewitt, Founder and CEO of Liberty Tax Service. "It will continue to be an important tool to help entry level students advance to acquire more credentials and aspire to become enrolled agents."
Taxpayers with PTINs by January 1, 2011 have until December 31, 2013 to pass the competency test. CPAs and enrolled agents won't be required to take the competency tests. The company will offer its annual ten week classes starting the week after Labor Day. The classes are open to the public, with no experience required to register for the basic class.
Students learn the fundamentals of basic income tax preparation by preparing returns on paper and on the computer. Instructors cover all schedules, credits and forms that can be filed with an individual tax return.
Liberty's flexible basic income tax preparation courses are offered twice a week with morning and evening schedules available. There's minimal charge for books and supplies. Tax schools start after Labor Day. Liberty Tax Service is actively recruiting bilingual tax school students. Registration and other details about Liberty Tax Service's fall income tax schools are available at http://www.libertytax.com or by calling 800-658-1042.
About Liberty Tax Service
Liberty Tax Service, http://www.libertytax.com, is the fastest-growing retail income tax preparation company in the industry's history. Founded in 1997 by CEO John T. Hewitt, a pioneer in the tax industry, Liberty Tax Service has prepared over 8,000,000 individual income tax returns. With 41 years of tax industry experience, Hewitt is the most experienced CEO ever in the tax preparation business, having also founded Jackson Hewitt Tax Service. Liberty Tax Service provides computerized income tax preparation, electronic filing, and online filing through eSmart Tax. The Liberty Tax Service franchise opportunity is #9 on the fastest-growing franchises list of the 2010 Entrepreneur "Franchise 500".
Liberty Tax Service CEO John Hewitt is available for interview. Contact Martha O'Gorman, LTS
Chief Marketing Officer at (800) 790-3863 ext. 8022 or by e-mail at martha.ogorman(at)libtax(dot)com.
# # #