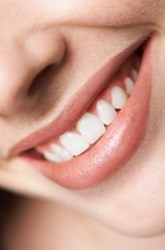 It's like home. It's not like a… dental office. It's more like you're going to see your friends and your family.
Gilbert, AZ (PRWEB) September 06, 2010
Visitors to the site of Gilbert, AZ Cosmetic and Family Dentist Dr. Sheldon Sullivan are immediately greeted by a dozen smiling clients eager to share with you their passionate appreciation for the way they are treated and cared for by Dr. Sullivan and his staff.
Visitors to his online site, that is. This unique new website was designed by Roadside Multimedia. Roadside's commitment to the best of Web 2.0 design has led them to construct a site for Dr. Sullivan that not only gives a taste of the care and concern experienced by visiting the doctor in person, but provides a truly incredible amount of information about the wide range of products and services offered by this award-winning Gilbert dentist—some of it presented via the video testimony of satisfied clients.
"It's like home. It's not like a… dental office. It's more like you're going to see your friends and your family." (Michelle)
Dr. Sullivan, voted "Top Vote Getter" among Phoenix Magazine's listing of Top Dentists and recipient of the prestigious Fellowship Award from the Academy of General Dentistry, is an artist at heart, and treats the science of corrective and restorative dentistry as an art form. Roadside Multimedia brought that aesthetic to their design of his website that walks current and prospective dental patients through the artistic process Dr. Sullivan employs to design a perfect smile.
"This dental office is… the best one I've ever been to. It's warm and friendly—you feel like you're visiting friends. You know everyone; they know you, it's welcoming… It's an awesome place to be." (Michelle)
The volume of information available from this easily navigated site is almost overwhelming. Dr. Sullivan worked with Roadside to make his site a tool to close the "knowledge gap between dentist and patient." Among the procedures this Gilbert dentist provides detailed information on are:

Veneers
Implants
Smile Design
Bonding
Color Restorations
Crowns
"When I come I feel pampered. I get a paraffin manicure while I'm here and a warm blanket to lay down with and a movie if you want. More than that the reason why I like this office is because everyone is so nice." (Angela)
But in the true spirit of Web 2.0 design, Roadside has brought users to a new level of involvement by introducing them to the latest techniques and equipment Dr. Sullivan uses in his cutting-edge practice to make the dental experience faster, more convenient, and more comfortable—and to allow users "to become an active participant in their own care." Video presentations explain dental implants in painstaking detail, and brief articles help patients understand tools like:

Digital X-Rays
CEREC ® computer milling technology, used to make custom-designed crowns, onlays or veneers in one appointment
Diagnodent, the latest in laser detection systems for finding and diagnosing decay hidden in seemingly healthy teeth
Invisalign, a comfortable, invisible way to straighten crooked teeth
Zoom! Smile Whitening Procedures
Velscope Oral Cancer Screening System, a simple two-minute exam for early detection of the cancer that kills one person in North America every hour
"I love having the relaxing treatment with the paraffin wax and the neck roll; and I feel very comfortable while I'm here." (Courtney)
As part of his commitment to "Comfort Dentistry," Dr. Sullivan and his team strive to produce a pain-free, stress-free experience for all of their clients through advertised patient specials, CareCredit and Springstone no-interest, low payment financing ("we can help you with the paperwork" the website offers), and free initial consultations.
Contact: Sheldon Sullivan, D.D.S. 3303 East Baseline #105 Gilbert AZ 85234 480.507.1993.
# # #