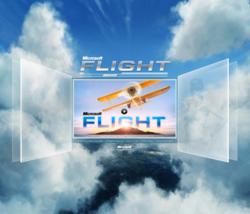 (PRWEB) September 08, 2010
The team at Fly Away Simulation have added a whole new dimension to their flight simulator portal following an exciting announcement by Microsoft. Microsoft has announced that they will be releasing the next in their series of flight simulator packages for PC users, with the next release being called Microsoft Flight.
Microsoft Flight is set to become the biggest complete flight simulator package available to PC users. With drastic enhancements in technology, and more powerful machines for the software to run on, the graphics will be like nothing yet seen in a simulation package.
Fly Away Simulation have already begun opening up sections of their website to cover this release. While actual news and information on the product is somewhat speculation at the moment, they have covered all angles on their website.
Fly Away Simulation have already featured Microsoft Flight preview videos, a screenshots gallery, discussion forums and news articles. The main attraction at Fly Away Simulation's website is their flight simulator downloads section. The download section already boasts over 3,000 add-ons and enhancements for flight simulator packages and with a user base of over 125,000. With the release of Microsoft Flight round the corner, users can expect hundreds of downloads such as aircraft, scenery, tools and utilities to be made available following its release.
While there is no official release date for Microsoft Flight, users should expect the release to be before Christmas 2010. All aspects of the release will be covered on the Fly Away Simulation website in real time.
Users should expect many new features in the next version of the Microsoft Flight Simulator package. New features will include many new aircraft, better scenery and graphics, more realistic flight environment and integration with the Windows Live system.
About Fly Away Simulation
Fly Away Simulation is the Internet's largest and most complete flight simulator portal, featuring news, reviews, add-on downloads and a huge screenshot gallery. Fly Away Simulation have a regular returning flight sim fan base and a membership count of over 125,000. Fly Away Simulation have been on-line for over 10 years and covered many of the Microsoft Flight Simulator releases. In 2006, Fly Away Simulation was the official advertising launch partner for Microsoft Flight Simulator X.
###