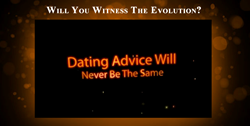 If someone truly wants to learn how to get better with women and dating, he needs access to advice that is proven to work.
(PRWEB) September 20, 2010
PUA Forums.com, the premiere online source for dating advice that has already helped thousands of men learn how to not only meet and attract women and is a leader in teaching guys to text girls properly (source: http://www.puaforums.com/how-text-girl/, is now also helping men take it to the next level by releasing a product that harnesses the power of 28 dating gurus.
Most single men are tired of being confused and not knowing where to turn for pick up artist and dating advice, but finally there is a solution.
For the man who is interested in learning how to become a pick up artist (also know as a PUA), look no further than PUA Forums - a source that hundreds of men have already used to turn their game around.
Men all over the globe have joined PUA Forums and have committed to getting this part of their lives solved. Now PUA Forums has partnered with CBPublishing to create a revolutionary new product The Guru Black Book.
This product allows men to listen to the answer of 25 different unique questions that have troubled guys for years. these issues, known as sticking points, are the main issues that most normal guys have when it comes to picking up women.
PUA Forums, is focused on teaching men how to meet and date women is now focused on finding the perfect solution to these many sticking points.
Men can learn the answers to a diverse set of questions, such as how to deal with the fear of rejection. Many guys also suffer from approach anxiety, which is the fear of going up to a woman they do not know and talking to her. Some men do not know how to keep the conversation going, once they have approached a woman. Other men do not know when to ask a woman for her phone number. The list goes on, but the solution is now available.
This revolutionary new product, the Guru Black Book addresses all the main sticking points and provides not just one perspective, but the perspective, experience and unique answers from 28 different dating and seduction gurus.
According to Bill Preston, Owner of PUA Forums "If someone truly wants to learn how to get better with women and dating, he needs access to advice that is proven to work."
In addition to multiple sticking points be addressed, having multiple perspectives on the same issue will allow men to apply the advice that best suits their personality and current situation.
Anyone who may be interested in finding out more about this product or the other education tools provided by PUA Forums, begin by checking out PUAForums.com and joining the thousands of active members who are learning not only how to meet and attract women, but how to be the best men they can be.
When someone is their best self, then they are finally ready to meet the woman of their dreams and find true happiness in all aspects of their live, not just women and dating.
###