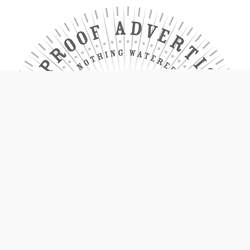 I'm deeply grateful to the Kolars for bringing me on board years ago to help run the business with them and now for turning over the reins so I can continue building on what they've established
Austin, Texas (PRWEB) September 21, 2010
Kolar Advertising & Marketing – one of the country's top mid-size, national ad agencies -- has been acquired by the agency's general manager and former McCann Worldgroup senior executive, Bryan Christian.
The agency also has been renamed Proof Advertising and is merging with SJ&J Advertising, an Austin-based, award-winning creative boutique that will add more resources to the agency's already strong creative team.
Founded in 1989 by Rhonda and Mike Kolar, the company has grown steadily over the years and today has 70 employees, generates $60 million in annual capitalized billings and is the agency of record for a wide range of industry leaders including:

Additional clients include Mattress Firm, Austin Convention and Visitors Bureau, Cargill, Hyatt Resorts, Samuels Jewelers and U.S. Army. In the last three years alone, the agency and SJ&J collectively have racked up nearly 80 national and international awards for their work. For a quick snapshot of agency's work, click here.
"I'm deeply grateful to the Kolars for bringing me on board years ago to help run the business with them and now for turning over the reins so I can continue building on what they've established," said Christian. "Going forward, my plan is to bring even bolder and fresher, strategic and creative thinking to solving the marketing challenges our clients face. Rebranding as Proof Advertising and adding the resources of SJ&J Advertising are important first steps in that direction."
Elaborating on the rebranding, Christian said, "The new agency name captures our view of what we do daily for our clients. A proof is a convincing demonstration that some thing or a statement is absolutely true. It establishes the validity of something and is based on certainty, not conjecture. And to proof something is to strengthen it, to protect it. We uncover insights that allow us to develop compelling creative ideas that illuminate the brand truth of our clients and connect that truth with consumers to drive results."
More About New Agency Leadership
Christian, 40, joined the Kolar agency in 2002 as general manager and one who might eventually assume ownership. Over the past eight years, he has led efforts to significantly grow existing accounts and also add new business-to-business and consumer clients; as a result, the agency has tripled revenues and doubled the size of its staff.
Prior to joining the agency, Christian spent most of his career with McCann Worldgroup where he rose quickly through the organization. He started in St, Louis directing events and promotions for Coca-Cola, Six Flags, GM and Days Inn and then moved to Dallas where he was Director of Business Development and Integration, for McCann/Southwest, managing the Texas Tourism, Mothers Against Drunk Driving and La Quinta accounts. Christian subsequently left Dallas to accept a promotion to VP, Director of New Business, at McCann's flagship office in New York City before returning to his native Texas to join Kolar. While in New York, Bryan headed the new business team that generated more than $1 billion in new billings for the agency.
SJ&J founder Craig Mikes, a 17-year ad industry veteran joins Proof as Creative Director and is the agency's only other equity partner in addition to Christian. Mikes has won more than 200 creative awards (Clio, Cannes, AAAA's O'Toole Award, Communication Arts, Mercury and AICP) for his work on accounts Including Exxon, McDonald's, Shell, United Way, Comcast, and AT&T.
In addition to Christian and Mikes, Proof's leadership includes an experienced team of advertising professionals who have developed celebrated campaigns for many of the most prestigious U.S. and global brands, among them, American Airlines, American Greetings, Anheuser-Bush, Barbados Tourism, Bennigan's, Comcast, ConocoPhillips, Dell, Emirates Airlines, GTE, Harley-Davidson, JCPenney, Johnson & Johnson, Long John Silver's, L'Oreal, Lowe's Home Improvement, NationsBank, Nestle, Prudential, SC Johnson, Steak & Ale, Subaru, Texas Instruments, Unilever and Waste Management.
"When Mike and I started Kolar Advertising two decades ago, the goal was not to make ads but to make a difference for our clients, employees and community," said Rhonda Kolar, President, Kolar Advertising. "We cared about building partnerships and understood the type of commitment that companies needed from their advertising partner."
Said Mike Kolar, Cofounder, Kolar Advertising, "That's why today it's gratifying that one of our first major clients, 3M, is still going strong with us. The commitment and culture that have been cultivated for 21 years are very much a part of Bryan and his vision going forward."
About Proof Advertising
One of the country's foremost, mid-size, national ad agencies, Proof Advertising creates platforms to help brands optimize customer relationships and accelerate their business. Formerly Kolar Advertising, the agency develops game-changing, award-winning campaigns for a wide range of industry leaders including 3M, Subway Restaurants, Baylor University, Mattress Firm, Hyatt Resort, U.S. Army, Cargill and Aquatic Bathware. Based in Austin, Texas, Proof has 70 employees and generates $60 million in annual capitalized billings. For more information, please visit http://www.proof-advertising.com
###