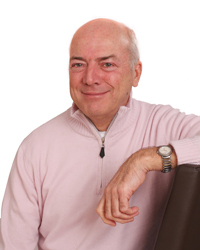 no longer accept the old ways of working, which have created chaos and madness, but look at the underlying issue that makes humans do what they do
(PRWeb UK) September 30, 2010
This is the first question the new #1 bestseller and revolutionary self-help book 'The True Dynamics of Life' asks. Most people would answer peace, love, joy, freedom or the end of all suffering, but can that be a reality? Author Mike Robinson looks at the root cause of the chaos, pain and suffering of the world now and offers a unique and straightforward solution. You.
Robinson continues, "As a race the human family has suffered for thousands of years, and still we have not reached a point where we can live in unity and peace. Politics, religion and wealth have not answered the human cry of desperation, as people are dying every day from famine disease and neglect. War is rife across the world, as is crime, and we are besieged with contradictory beliefs and the suffering we cause each other is astronomical. We have put our faith and trust into politics, religion etc., in order to better the state of man, but still the endless bout of pain continues. Who is going to help us?"
The book The True Dynamics of Life asks us to take a moment of stillness to reflect upon ourselves and the way in which we live our lives. It asks you to "no longer accept the old ways of working, which have created chaos and madness, but look at the underlying issue that makes humans do what they do".
According to Robinson there are three key questions a person will ask themselves at some point in their life:-
1. Who am I?
2. What is it all about?
3. What is my life purpose?
Robinson contends that not knowing the answer to these three questions has brought about so much confusion and separation into the human family. Religion tells us to seek God, society tells us to be morally upstanding citizens and both tell us to adhere to its rules. But we have been following these ideas for thousands of years and we are still living in chaos.
Robinson urges readers to look inside and realize that unless they deal with the chaos within themselves, the world will never find its way out of the global chaos and into lasting peace.
The contents of this book are designed to give the reader powerful tools to guide the individual through this process.
The True Dynamics of Life is available for sale online at Amazon.com, from Mike Robinson's website and other outlets.
About the Author
Mike Robinson is a writer and personal development teacher dedicated to sharing his understandings. He has spent the past 35 years traveling the world in an effort to help people recognize the truth and understand love in action. A father of three, Robinson resides in North Walsham with his family.
REVIEW COPIES AND INTERVIEWS AVAILABLE
# # #