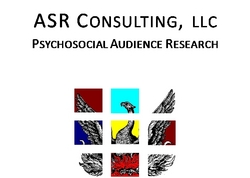 our adversaries are unlikely to be defeated solely by kinetic means, and our allies and populations of interest will be left unhelped and un-engaged
Washington, DC (PRWEB) April 17, 2010
Well-informed leaders increasingly recognize the advantages of employing research-based efforts to engage and communicate with key audiences and groups. The study of key audiences, their influences, group dynamics, psychosocial characteristics, and broader context is a rapidly developing and evolving field, which is being put to the ultimate test in operational settings ranging from combat commands to public diplomacy. These studies have in part evolved because of the changing characteristics of the battle space and global infosphere, and the sobering recognition that our adversaries are unlikely to be defeated solely by kinetic means, and our allies and populations of interest will be left unhelped and un-engaged by well-intentioned but indiscriminant, badly conceived initiatives that suffer from a basic insufficiency in researching the target audiences. The imperative is therefore to develop research methodologies and techniques powerful enough to be effectively deployed in challenging –even adversarial- circumstances, accessible and clear enough to be of real, practical value, and nuanced enough to provide the right level of insight into populations and key audiences to enable effective and influential communication. Many approaches of this sort, and which vary quite considerably in quality, have increasingly collectively been referred to as Strategic Communication. Often such strategic communication focuses on bringing about behavioral change or measureable shifts in attitudes and propensities, and is not limited to key audiences that are adversarial, but can include for example those that are allied, at risk, or even indifferent.
Strategic Communication was most recently defined in the White House's National Framework for Strategic Communication (2010) as:
"…programs and activities deliberately aimed at communicating and engaging with intended audiences, including those implemented by public affairs, public diplomacy, and information operations…"
Although the need for such "programs and activities" is compelling, and the reasoning behind them is sound, many past initiatives have quickly encountered serious difficulties and failed to deliver even within their most modest scope. When this is the case it is more often than not a fault of research. Inadequate, perfunctory or artifact-laden research of the population, its groups or audiences rarely culminates in successful initiatives. The intuitively sensible need for better research notwithstanding, policies, initiatives, communications and popular engagement are still often conceived without the population, groups and constituent audiences being properly identified and analyzed, and rarely by means of reliable, valid and robust scientific methodologies.
ASR Consulting, LLC, which has now established its headquarters in Washington, DC, specializes in delivering innovative, data-driven and measurement-focused, psychosocial solutions to key audience research, engagement and communication programs. Utilizing an array of sophisticated psychosocial research analysis techniques, ASR Consulting now makes efforts to engage and communicate with key audiences more effective, more influential and more productive.
ASR Consulting, LLC is currently welcoming prospective clients to contact them directly and to discuss the benefit that their expertise might have to programs, projects or even concepts at the development stage.
# # #