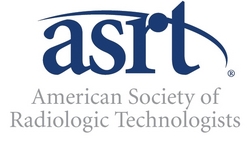 Albuquerque, NM (Vocus) June 23, 2010
Registration is now open for the ASRT 34th annual Radiation Therapy Conference Oct. 31-Nov. 2 in San Diego.
Sponsored by the American Society of Radiologic Technologists, the Radiation Therapy Conference is the nation's premier event for radiation therapy and medical dosimetry professionals. Basic- and advanced-level courses will be taught by the profession's leading experts with exciting topics for staff therapists, dosimetrists, program directors, clinical instructors, students and managers.
Held in conjunction with the annual meetings of the American Society for Radiation Oncology and the Society for Radiation Oncology Administrators, the ASRT Radiation Therapy Conference offers a unique and exclusive opportunity to learn from one of the highest quality, most trusted sources in the field.
This year's keynote speaker is actor Paul Kiernan, who will perform "A Slight Discomfort," Jeff Metcalf's touching and hilarious one-man play exploring the diagnosis and treatment of prostate cancer.
The general session speaker is Dr. Paul Brenner, a physician and psychologist who has devoted his career to understanding the relationship between the life choices that individuals make and the onset of illness. Dr. Brenner will show how health care workers demonstrate similar traits, specifically the qualities of being caring, giving and nurturing.
Registrants can save up to $150 during the conference's early bird registration, which runs through July 26. On-site registration also will be available.
To register for the conference, visit the Events & Conferences area of the ASRT website or go directly to Registration.
About ASRT
The ASRT represents more than 135,000 members who perform medical imaging procedures or plan and deliver radiation therapy. The Society is the largest radiologic science association in the world. Its mission is to provide radiologic technologists with the knowledge, resources and support they need to improve patient care.
###