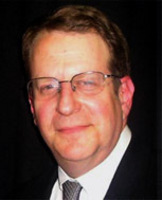 We need a comprehensive immigration reform that makes manageable changes with the intention of monitoring the effects from year to year with a view towards increasing the effectiveness of our programs.
New York, NY (Vocus) May 18, 2010
New York based immigration attorney Harry DeMell announces a third road to America's immigration reform policy. He looks at America's economic, political and social future offering solutions that are good for the country, which provide a humane and orderly path to out shores, breaking down the problem into manageable pieces and looking at the country's labor needs and at how U.S. policies affect neighboring countries.
DeMell begins his examination debating an "earned legalization" or amnesty program.
"This is what happened in 1987 and this is one reason why our problem has gone from the 2-million person problem then to an estimated 12-million problem now. There was also significant fraud during the last amnesty. The message on the street became 'lie and you will be rewarded.'"
DeMell feels many in Congress believe that an amnesty bill will gain them the Hispanic vote. He says they are wrong. "The Hispanic community is acutely aware of the problems as many of them waited their turns on our quota waiting lists. Those who have abided by our laws appreciate them most. In the last presidential election, the candidate who supported an amnesty lost the Hispanic vote and the election. Those who have obeyed our laws and waited their turn will be given first consideration for any benefits." DeMell goes on to say the anti-immigrant lobby is seeking to deport all undocumented aliens, but has no idea about the scope of the problem, the economic effects, nor the foreign policy fallout.
"We cannot prevent undocumented entry into the United States by enforcement alone. On the other hand the government has a strong legitimate interest in the control and protection of our borders. In this world of terrorism, it is essential."
DeMell says there would be foreign policy problems in removing people to countries that cannot absorb them. He believes that would risk the economic and political destabilization of neighboring countries. His plan of actions calls for:
1. To decrease the pool of illegal persons in the United States
2. Create incentives for aliens and their employers to comply with U.S. laws
3. Make it increasingly difficult to ignore these laws
"We need a comprehensive immigration reform that makes manageable changes with the intention of monitoring the effects from year to year with a view towards increasing the effectiveness of our programs." He cites somewhere between one and two million people in the United States who have approved applications for green cards based upon family or employment and have waited their turn on quota waiting lists, but cannot complete the process of obtaining their legal residence because of three and 10 year bars to their visa issuance. DeMell says these bars should be removed.
"Persons with final orders of deportation need to have their information placed in a national data base so that the police and the departments of motor vehicles can access the information and forward updates to the immigration authorities. There are several hundred thousand persons in this category."
"While it is inadvisable to have the police enforce our immigration laws, they should have a clear mandate to detain those persons with final removal (deportation) orders in much the same way that they would have the authority to detain persons wanted for crimes in other jurisdictions."
DeMell says this could potentially take up to one quarter of the persons out of the pool by these proposals. By disallowing tax deductions for wages paid to undocumented workers, it would effectively dry up many job opportunities for those who would work without documentation.
"This administration, as well as the four prior ones, has had the tools to crack down on illegal employment. None have done so. There is no reason to believe that some additional fines or prohibitions in any new immigration bill will be enforced. Every senator and representative does not want enforcement in his or her district."
"It is in the American national interest to have strong neighbors both economically and politically." DeMell says a program for temporary workers from neighboring countries will allow those countries to build a stronger middle class and stabilize their economies and their governments. He points out that this is crucial in Mexico where poverty has spawned a drug war that could conceivably destabilize that government and create a
massive refugee, military and political problem for the United States. He adds, "Most illegal immigrants are Mexican."
"We must recognize those instances where national conditions such as in Haiti make it impossible and cruel to deport persons to their homes. Our policies should be humane."
"These policies would allow us to recognize the economic realities of our workforce and bring undocumented workers into the light. It might be limited to occupations with less than a four per cent unemployment rate."
DeMell says the current program for highly skilled workers should be numerically expanded to encourage high tech companies to process their work in the United States. He feels it is essential to the national economic and military future that the U.S is at the forefront in technology.
"We might allow young persons who have lived in the United States through no fault of their own for a number of years and who have graduated from high school or possibly served honorably in the military to become legal residents."
DeMell also feels that the judicial system must have more leeway. "There has been a trend to take judgment away from the judges. This needs to be reversed. Judges need to have greater flexibility in granting relief to worthy aliens."
"A general registration with no immediate benefits should be considered with the knowledge that those who do not register will have additional problems obtaining any legal status in the future. This will assist us in getting a handle on the scope of our problem and allow us to make plans for further legislation taking into account the results of these changes in conjunction with the size of the remaining problem."
DeMell feels that with these immigration reforms, the pool of persons without documentation will shrink significantly. This will allow the government with existing resources to better monitor those remaining illegally in the United States.
About Harry DeMell
Harry DeMell has been providing businesses, employees, and law firms with legal and consulting services in the areas of visa, immigration and nationality law since 1977. Mr. DeMell is an active member of the American Immigration Lawyers Association (AILA), has been a member of the AILA's annual planning committee, participated in their lobbying efforts, and is a frequent speaker and a writer on important visa and immigration issues. For more information, please visit the Law Offices of Harry DeMell at http://www.demell-visas.com.
###