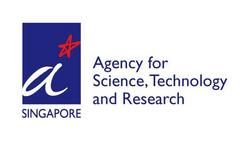 Singapore (PRWeb UK) September 13, 2010
Designed for green buildings, the Agency for Science, Technology and Research (A*STAR)'s eco-friendly halogen and toxic gas-free flame retardant and fire-proof additive prevents the spread of fire by forming a blanket of solid material at low temperatures. Without emitting toxic gases or plasticisers, this new addictive also prevents choking and dripping hazards associated with conventional alternatives.
This fire retardant and eight other innovations will be on display at the Build Eco Xpo (BEX) Asia 2010, from 13 – 15 September 2010, at the Sands Expo and Convention Centre. These technologies will help raise the standards of 'green' buildings; guide industry towards more sustainable and energy efficient practices in building, design, construction and maintenance; as well as raise productivity in the construction industry.
Some of the A*STAR innovations showcased also include:
A) Technologies for Green Buildings
Nanoimprint Technology.
This technology allows ordinary surfaces to be transformed into multi-role materials for green buildings and construction. By engineering the 'skin' of materials using nanoimprinting, complex nanometre-sized structures can be produced – such as walls that are as colourful as a butterfly's wing; new non-slip materials; adhesives that do not leave sticky residues, and even chemical-free waterproof and anti-bacterial surfaces for daily use – with fewer processing steps and minimising materials wastage.
Flexible and Energy-efficient Lighting Sheets.
Plugging the gaps where conventional fluorescent lighting and LEDs cannot fill, this lighting alternative, produced in fashion similar to graphics printing, has been developed for ambient lighting in commercial buildings. Using new roll-to-roll technologies, compared to conventional lithography or vacuum based processes, this innovation allows flexible polymer substrates and electro-luminescent materials to be custom-patterned, coloured and integrated with graphics. Printable on plastics, textiles and paper, this robust and rugged technology is also ideal as safety signs in the construction environment.
B) Technologies for the Construction Industry
Glass Inspection System.
A eco-friendly, hand-held glass inspection device has been invented for inspecting glass panels with Nickel Sulphide (NiS) mounted in high-rise buildings. Compared to traditional methods to prevent glass shattering - such as heat soaking and applying polymer film - which may consume more energy or use environmental-unfriendly materials, this technology is a greener alternative. Glass panels with NiS inclusions need to be detected and replaced on a regular basis because the NiS, trapped in the glass panels during manufacturing, will slowly change back to their original form with a 2.2 - 4% increase in volume , with such expansion causing glass shattering. Setsco and LeChamp have adopted this technology.
Health Monitoring of Fibre-reinforced Composites.
This cost-effective innovation embeds polymer-based optic sensors into the composites in a single-step process during manufacturing, preventing failures in fibre-reinforced polymer composites and green-composites. This is critical as such composites are increasingly used in civil infrastructure and repair, and can suffer from damage (growth of hairline cracks between layers, material degradation etc), which can be hard to detect visually in difficult-to-reach areas and for complex components.
Integrated RFID Real-time Track & Trace System.
It is vital in the construction industry that the right components are manufactured, shipped and used in the right place at the right time. Cutting across business processes and geographical locations, this internet-based system is not only cost-effective to set up, it can improve safety and productivity by providing a platform to track and trace construction assets. This system can be applied to the entire construction value chain, spanning manufacturers of building materials, distributors, contractors, operators to end-users.
Monitoring System for energy-efficient and intelligent manufacturing of construction materials.
Using sensors combined with signal processing and data mining techniques, this system will allow manufacturing plants to know its equipment's health and energy consumption profile. This gives manufacturing operations visibility. By providing awareness of equipment availability and energy consumption profiles, companies can also then optimise their energy usage. This monitoring system can be applied in construction and prefab manufacturing plants, and steel mills encompassing varied equipment etc.
Further Details of all nine technologies on showcase are available on request.
These technologies benefits the industry in a timely fashion as Singapore moves towards achieving its target of greening at least 80% of its buildings by 2030. The government has also introduced a S$250m (US$187m) Construction Productivity & Capability Fund (CPCF) for technology adoption, manpower development and skills upgrading to increase productivity in the industry .
"A*STAR, through the varied environmental-friendly technologies developed by its science and engineering research institutes, can play a pivotal role in helping Singapore achieve its green building vision and raise the productivity of the construction industry," said Prof Low Teck Seng, Executive Director of A*STAR Science and Engineering Research Council.
He added: "A*STAR posses a broad spectrum of research expertise and resources which the industry can leverage on to produce innovative and practical solutions, allowing companies in the building and construction industry to move up the manufacturing value chain. It is through our world-class research that we benefit the industry and the economy."
Journalists/photographers are cordially invited to visit the A*STAR booth at BEX Asia 2010 (Booth L20, Sands Expo and Convention Centre, Marina Bay Sands).
AGENCY FOR SCIENCE, TECHNOLOGY AND RESEARCH (A*STAR)
For media queries, please contact:
Mr. Clement Ng
Corporate Communications, A*STAR
DID: 6826 6480 / Mobile: 9815 4490
Email: clement_ng(at)a-star(dot)edu(dot)sg
Ms. Lee Swee Heng
Corporate Communications
A*STAR Science and Engineering Institutes
DID: 6793 8368/ Mobile: 9620 3902
Email: leesh(at)scei(dot)a-star(dot)edu(dot)sg
About the Agency for Science, Technology and Research (A*STAR)
A*STAR is the lead agency for fostering world-class scientific research and talent for a vibrant knowledge-based and innovative-driven Singapore. A*STAR oversees 14 biomedical sciences, and physical sciences and engineering research institutes, and seven consortia & centres, which are located in Biopolis and Fusionopolis, as well as their immediate vicinity.
A*STAR supports Singapore's key economic clusters by providing intellectual, human and industrial capital to its partners in industry. It also supports extramural research in the universities, hospitals, research centres, and with other local and international partners.
For more information on A*STAR, please visit http://www.a-star.edu.sg
###