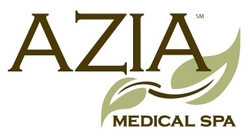 There is not a one-size, fits all solution for weight loss and contouring the body
Birmingham, AL (Vocus) April 16, 2010 –-
Dee Yadyasar, Master Aesthetician and Medspa visionary announced today that Azia Medical Spa has launched a Body Sculpting program featuring such revolutionary treatments as ZERONA™ Body Sculpting Laser, Slim™ Lipo Laser Lipolysis and Medically Supervised Weight Loss.
"There is not a one-size, fits all solution for weight loss and contouring the body," says Dr. Jerry Hankins, Medical Director of Azia Medical Spa. "At Azia, we chose the best that science and technology has to offer by providing three solutions for slimming down that can be used individually, or in combination, depending on each individual's needs and desired results. We personalize each body sculpting treatment plan at Azia so that optimum results can be achieved."
Slim™ Lipo is a laser-assisted liposuction procedure similar, but more technologically advanced and smarter than the popular Smartlipo™ that permanently removes fat and is performed using only local anesthetic, while the patient is awake (no general anesthesia is required). During the procedure a narrow cannula (tube) containing a laser fiber is inserted into the skin. The laser energy delivered through the fiber liquefies the fat cells. Simultaneously, dermal tissue around the area is heated, resulting in overall tighter skin tissue. Unlike traditional liposuction, Slim™ Lipo causes much less trauma to the tissue resulting in a much quicker recovery time. Typically patients are back to work within a couple of days and able to resume exercise after just two weeks.
"Popular areas we treat are abs, hips, thighs, flanks,arms, bra-fat, turkey-neck and male breasts," says Dee Yadyasar. "You have a finite amount of fat cells. With Slim™ Lipo the fat cells that are removed are gone permanently."
The ZERONA™ Erchonia LipoLaser is a safe and effective laser that is totally non-surgical, allowing patients to continue their daily activities without interruption. This painless procedure involves an average of 6 treatments over the course of two weeks. Patients lie on a table for 40 minutes (20 minutes front and 20 minutes back), while the low-level laser affects fat cells, causing stored fat to be released from the body during its normal course of detoxification. The result: patients report losing inches from their waists, hips and thighs at an average of 3 to 9 inches with six sessions.
Under the medical direction of Dr. Jerry Hankins, Azia's Medically Supervised Weight Loss program is a safe, simple and effective program that takes hunger and guess work away. After an in-depth evaluation to discuss your overall health and your experience with diets and weight loss programs, a personalized program is developed to help you lose weight, and most importantly, keep it off.
"I am excited to be able to offer such a comprehensive Body Sculpting program to our patients," says Dee Yadyasar. "We have treatments and treatment combinations to address a wide variety of body types and desired results, from just a few inches in problem areas, to a more comprehensive lifestyle change."
Azia Medical Spa will be offering a free Summer Slim Down seminar on Tuesday, April 20 at 6:00 p.m. The public is invited to enjoy refreshments, treatment giveaways, exclusive special offers, and information about Azia Medical Spa's Body Sculpting Program and other cosmetic treatments. Seating is limited. To reserve a space RSVP by calling 205-980-7772 or visit http://www.aziamedicalspa.com to learn more.
About Dee Yadyasar
Dee Yadyasar brings over 13 years of experience in professional make up, permanent cosmetics and medical aesthetics to Azia Medical Spa. Dee began her career in the industry working in the corporate sector with high end cosmetic companies. Dee received her certification in permanent cosmetics from International Institute of Permanent Cosmetics and she received her certification in Aesthetics from Skinactics. Dee received her Master Aesthetician license from the Alabama Board of Cosmetology and has been performing permanent cosmetics and medical cosmetic treatments at the Narrows Clinic, where she owned and operated her own aesthetics business.
In addition to her business at the Narrows Clinic, Dee oversaw the Medical Spa operation at one of Birmingham's premier plastic surgery clinics. Dee is extremely committed to providing the very best treatments available, along with top-quality care and client education.
About Dr. Jerry Hankins
Dr. Jerry Hankins is the medical director for AZIA Medical Spa and also the founder of the Narrows Health and Wellness Clinic. He has over 15 years of medical practice experience actively practicing traditional primary care, age management, and aesthetic medicine. His professional caring approach addresses the whole person rather than just symptoms. Dr. Hankins focuses on finding long-term solutions to health problems by educating patients in healthy lifestyles changes and attitudes.
Dr. Hankins developed the concept for the Narrows Health & Wellness Clinic and started the family and urgent care practice. He has been instrumental in building a strong reputation for providing excellent care in the North Shelby 280 Corridor. He has faculty appointments at Shelby Baptist and Brookwood Hospitals. He is currently an active clinical preceptor for nurse practitioner students from UAB and Samford University.
Dr. Hankins has extensive training and experience in aesthetic medicine and the latest technology available. His specialties include body lipo-sculpting, skin rejuvenation and facial resurfacing with cosmetic laser and aesthetic procedures. He is one of the new breed of innovative physicians practicing non-surgical cosmetic medicine and specializes in rejuvenation, age management, and metabolic medicine.
About Azia Medical Spa
Azia Medical Spa offers the latest in cosmetic medical spa and body sculpting treatments utilizing cutting edge technology in a first-class, relaxing spa environment in Birmingham, AL. Owner, Dee Yadyasar Master Aesthetician, in conjunction with Medical Director, Dr. Jerry Hankins, and their highly skilled team, provide specialized medspa programs so each of their client's needs are addressed on an individual basis with personalized follow-ups. Their treatments have minimal to no downtime; including: BOTOX, Juvederm, Laser Hair Removal, Zerona, Slimlipo, Medical Weight Loss, Permanent Make Up, Laser Skin Rejuvenation, Massage Therapy and Skincare. Consultations are complimentary and financing is available. For more information about the upcoming opening, please call 205-980-7772 or visit http://www.AziaMedicalSpa.com.
###