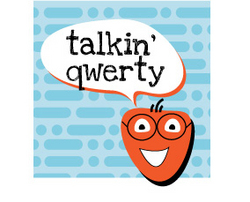 Talkin' Qwerty is a forum for people interested in how words shape our communications with each other
Centreville, VA (Vocus) July 13, 2010
We may now live in a 24/7 visual world but written words are still important. Home Row Editorial, a Northern Virginia writing, editing, and branding company has launched the Talkin' Qwerty blog.
"Talkin' Qwerty is a forum for people interested in how words shape our communications with each other," says Sharon Ritchey, Home Row Editorial's Owner and Creative Director.
The blog, part of the redesigned Home Row Editorial website is a creative writing outlet and communications tool for Ritchey and her staff. "It's energizing to be able to express an opinion about a great book, the writing life, and even provocative bumper stickers," says Ritchey.
The Talkin' Qwerty blog will also serve as an extension to Home Row Editorial's new Just Right Experts series, a collection of short books that each answers one question on a variety of writing and communication subjects.
"We've had a lot of positive feedback from our books," says Ritchey, "and the books generate a lot of discussion and ideas. The blog is a public forum to share what our readers and clients are saying and thinking."
The Talkin' Qwerty blog welcomes feedback and seeks out great sites to link to and share information with. Visit http://www.homerowed.com and look for Qwerty on the homepage.
###