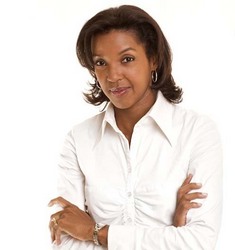 BP management seems unable or unwilling to engage in fundamental leadership competencies
Charlottesville, VA (Vocus) June 8, 2010
Why didn't BP learn from its past experience with crisis? How did government agencies fall short in addressing this devastating oil spill? All these entities failed to distinguish between crisis management and crisis leadership, one management expert states.
"BP management seems unable or unwilling to engage in fundamental leadership competencies," says Erika Hayes James, PhD a crisis leadership thought leader and co-author of "Leading Under Pressure: From surviving to thriving before, during, and after a crisis", due out from Taylor-Francis in August 2010.
Nor did it assimilate the lessons the industry learned in 1989 with the Exxon Valdez oil spill off the Alaska coast or a previous BP disaster—the 2005 oil refinery explosion in Texas—which killed 15 people. The lessons learned from the Valdez incident led Exxon and the regional and federal governments to put strategies in place to prepare for a similar crisis in the future, and says James, "Other major oil companies should pay attention and develop the same level of preparedness."
While early on, the media and the public focused the blame squarely on BP for the oil rig explosion and subsequent pollution of the Gulf Coast, later reports have revealed a lack of coordination among the industry and state and federal agencies, despite post-Valdez efforts.
"My research shows that mere crisis management is not enough," says Erika H. James, PhD. "Companies such as BP and the governments that regulate them must focus on crisis leadership—addressing all three stages of crisis: before, during, and after."
Leading in crisis is different from leading during calmer times, James says. "Creating a crisis leadership team—which in this case could and perhaps should be a public–private effort—means looking beyond the C-suite, 'top brass', and figureheads to who actually has the competencies to do what needs doing, do it quickly, then reflect and learn from the experience in a way that turns that crisis into an opportunity to work better, work smart, and do more good."
From June 13–14, James, an associate professor at the University of Virginia's Darden School of Business, travels to the Gulf Coast to continue research on a case study that will explore what BP lacks and why. She will examine BP's handling of this crisis in the context of her book's fundamental principles of crisis leadership. "In BP's case, there is little evidence that the leadership delivers on any of the three," she says. "And I question whether government agencies were able to cooperate in preventative efforts or were limited by regulations."
Erika James will be available as an industry expert for media questions during her time on the Gulf Coast, June 13–14. Contact cmarie0518@msn.com to arrange print or broadcast interviews during or after her Gulf trip.
"It is an exciting time for businesses right now, with domestic and global challenges to confront. The rising stars in the leadership arena will be the women and men who tackle those challenges with grace and integrity, and are able to manifest opportunities from those challenges for themselves and their organizations." Erika Hayes James, PhD
###