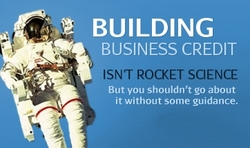 Mckinney, TX (Vocus) November 17, 2010
Other programs require intensive training sessions that cost thousands and thousands of dollars; CProfit's credit builder is MUCH more affordable. In addition to that, Compound Profit's Advisors offer complimentary consultations, allowing any business owner who follows the steps of the program to access several lines of credit, be them vendor credit lines, business credit cards, loans, and so on.
As the business credit score grows, the Profit Advisors will identify more and more financing options and present them to the owner. This is backed up by 12 months of free coaching and a free subscription to CProfit's webinars, where the business owners are updated on the latest changes in the financing industry and thus can find even more ways to leverage their strong business credit.
According to James Penny, founder, President and CEO of Compound Profit, "The banks have extensive checklists that would discourage most entrepreneurs; nevertheless, we have managed to turn this painful process into a pleasant experience. We are dedicated to helping the small businesses in the U.S.A. recover from the financial turmoil and grow as fast as possible, and our affordable, easy to use program is another step in CProfit's "we care" long-term strategy. Our business credit builder has worked flawlessly every time, so we are confident that it will bring in great results for any business owner that follows our guidelines. In fact, if you use our business credit builder properly and are unable to get lines of credit that are at least 30 times greater than the investment in our program, you will get a full refund – I guarantee that."
Visit the newly launched Business Credit Builder website at http://www.credsolution.com to learn more about Compound Profit's fast, affordable, risk-free business credit builder program that separates corporate credit and personal credit once and for all.
About Compound Profit
Compound Profit provides Unsecured Business Credit, working capital factoring and purchase order factoring services, offering 100% free, one on one training sessions to all its clients, in order to help them maximize their earnings and decrease losses and risk. Launched in Texas, Compound Profit has expanded throughout the entire U.S.A. and operates under a successful franchise model. For more information, visit http://www.cprofit.com.
Contact: James Penny, Founder / President of Compound Profit
Email: jp(at)cprofit(dot)com Phone: 1-877-386-3716
# # #