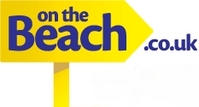 These are some fairly remarkable numbers, particularly within the context of some of the difficulties the European travel industry has had this year
(PRWeb UK) September 9, 2010
The Canary Islands continues to defy travel industry expectations as new statistics point to a sharp increase in tourist numbers over the summer. Both Tenerife and Lanzarote have seen a boom in tourist numbers, with Lanzarote recording a significant 30 per cent increase in foreign visitors for July compared to last year's figures. Meanwhile, non UK sales of holidays to Tenerife are up 8.92 per cent on 2009 figures, bringing in a total of 450,554 tourists to the island this July.
"These are some fairly remarkable numbers, particularly within the context of some of the difficulties the European travel industry has had this year," says Simon Cooper, CEO of leading online travel agent On the Beach. "What's significant however, is just how much these statistics are down to British tourists. The United Kingdom is the largest market for Canary Islands holidays, and research conducted earlier in the summer saw Tenerife, Gran Canaria and Lanzarote in the first, third, and ninth place respectively in the top ten list of the most visited island destinations by British tourists."
Arrivals from the United Kingdom, Lanzarote's biggest source market, increased by 34.41 per cent compared to 2009, while the number of German visitors has increased by 44 per cent. Tenerife has seen more modest country-specific increases, with a rise in holidays by 14.79 and 9.31 per cent respectively. These figures point the Canary Islands towards a return to pre-recession visitor levels, with an increase of only 4 per cent in sales of holidays in Lanzarote needed to match pre-2008 numbers.
"The Canary Islands' economy relies heavily on British tourism, so these numbers are very encouraging for local businesses," continues Cooper. "Some hotels are already reporting that they're achieving and surpassing pre-recession capacity levels, while apartment rentals have seen a solid average increase of around 5 per cent over the summer. If these trends continue into next summer, the islands could potentially see record visitor numbers."
About On the Beach:
Founded in 1995, On the Beach is one of the UK's leading online travel agencies carrying over 500,000 passengers every year (ABTA K0813). On the Beach provides value for money flights and hotels in the world's most popular beach holiday destinations. On the Beach provides consumers with a huge selection of travel products, from 50 million available seats, more than 30,000 hotels around the world, insurance and in-resort transfer partners. Customers can book online at http://www.onthebeach.co.uk or by calling the UK call centre on +44 (0) 870 606 07 08.
As the expert provider of DIY beach holidays to the UK market, On the Beach is so confident of its industry leading position, it offers a market leading price match guarantee for its customers. On the Beach will refund the difference if a lower price is found for the same product on any UK website*.
*Offer applies to exact product match
###