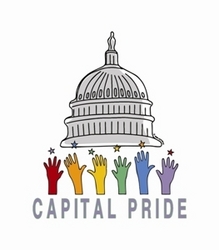 We are very excited to welcome Chely and her band to entertain at Capital Pride, capping off a fantastic 35th anniversary celebration. It's like we keep saying, 'you ain't seen nothing, yet.'
Washington, DC (Vocus) May 26, 2010
Capital Pride is happy to announce that famed country singer Chely Wright, who recently came out of the closet as an open lesbian, will headline the 35th Annual Capital Pride Street Festival. Wright, whose new book Like Me details her coming out process, has recently appeared on the front cover of People Magazine, on Oprah and this Thursday will appear on Ellen to talk about what it is like to be the first openly lesbian country music star. Her music, which includes songs from her new album "Lifted Off the Ground", produced by Rodney Crowell, as well as chart-topping hits like 'Jezabel', 'Single White Female', 'Shut Up and Drive' and 'The Bumper of My SUV', has earned her multiple awards and nominations, and will rock the crowds at Capital Pride on Sunday, June 13th.
"This is an historic year, for Capital Pride and for LGBT people everywhere. Welcoming Chely Wright, as not only the first out lesbian in country music to headline the main stage of Capital Pride, but as someone who strongly advocates for LGBT youth and people of faith is a perfect example of how our community has changed and continues to grow," said Dyana Mason, Executive Director of Capital Pride. "We are very excited to welcome Chely and her band to entertain at Capital Pride, capping off a fantastic 35th anniversary celebration. It's like we keep saying, 'you ain't seen nothing, yet.'"
Chely Wright has been a noted country music star since 1995, gaining a worldwide fan base. She is also a frequent participant in the U.S.O. tours, having performed for our women and men in combat zones, and returning to Iraq to perform no less than three times. In 1999, she also founded Reading Writing and Rhythm, a non-profit foundation dedicated to improving music education in schools.
Since her recent coming out, Wright has made several media and public appearances in the LGBT community, attending her first LGBT event in New York for the GLSEN Respect Awards, presenting the award for youth leadership to Danielle Smith, who leads a gay straight alliance in Maine. Prior to performing at Capital Pride, she will also be performing at the GLAAD Awards in San Francisco.
Wright's performance at Capital Pride on June 13th will be free and open-to-the-public. It is also the second time she has performed for a large audience in Washington, D.C., having been a featured performer during the National Independence Day Celebration, "Capitol Fourth" concert in 2001.
For more information on the June 13th Capital Pride festival or to volunteer, please visit http://www.capitalpride.org.
Celebrating its 35th anniversary, Capital Pride will take place June 2-13 across Washington, D.C. featuring more than 50 diverse educational and entertainment events. Capital Pride is a volunteer-based organization that is open to all members, supporters, and allies of the GLBT community and is produced by the Capital Pride Alliance, Inc. a 501(c)3 non-profit organization. For more information about Capital Pride, including how to make a tax-deductible donation, to volunteer, and for a full calendar listing of events, please visit http://www.capitalpride.org.
###