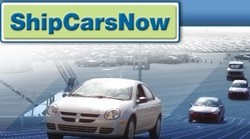 Auburn Hills, MI (PRWEB) March 8, 2010
ShipCarsNow, part of Union Pacific Corporation, is revolutionizing affordable, reliable damage-free nationwide auto transport for used car dealers, auto auctions, finance companies, and fleet operators.
By offering both truck transport and long-distance rail delivery options, ShipCarsNow gives used car dealers and fleet managers the flexibility to use the shipping mode that best meets their price and timing requirements. Customers simply go online to get an instant price quote and estimated transit time for door-to-door pickup and delivery anywhere in the United States. By registering at http://www.ShipCarsNow.com customers can also place orders, track their shipments and manage all their transportation needs in one place.
When shipping longer distances, rail is the best and most protected way to move your vehicles to ensure they arrive in great condition. Vehicles are loaded in fully enclosed railcars that protect them from the elements. Vehicles are secured with straps over the wheels and tire chocks are used instead of chains. Each year, the rail industry delivers millions of new cars 99.98% damage free.
Union Pacific has been a transportation leader for nearly 150 years, and is the leading car hauler in the North American rail industry. ShipCarsNow has drawn on that experience to implement a number of vehicle inspection processes and important safeguards that ensure on-time, damage free transport and delivery of your automobile by reputable, fully-insured car haulers.
When receiving a vehicle, the buyer carefully inspect the vehicle upon delivery with the car hauler present. It is difficult to prove that damage to a vehicle is a result of transportation when there is no record of damage noted at time of delivery. ShipCarsNow offers the following reminders about the inspection process for anyone hiring a car hauler to transport cars.
Pre-Pickup Inspection
Prior to vehicle pickup by a licensed car hauler, the seller/shipper should carefully inspect each vehicle and note any scratches, dents, or additional problems. When the car hauler arrives, both the seller/shipper and the driver need to sign off on any pre-existing damage.
Delivery Inspection
Upon delivery, the buyer/recipient should immediately and thoroughly inspect the vehicle and note any damage that may be transportation-related on the Proof-of-Delivery receipt presented by the car hauler.
Any damage that may be transportation-related should be noted before signing the receipt. If the recipient signs the receipt without noting any damage, it makes it very difficult to prove damage was transportation-related.
ShipCarsNow offers the following tips to help auto shippers minimize issues that might delay the car hauler in shipping their car(s).

Keys: Make sure to provide a complete set of keys for your car hauler (ignition, trunk and glove box keys). This is also a DOT requirement. In the event a car hauler is questioned, this will keep him in compliance with transport regulations.
Removable Components: Car phones, many GPS systems, and stereo face plates are removable. Remember to remove these items from your car before shipping.
Antennas: If you have antennas for your CB, radio or cell phone that can be removed, take them down. When possible, lower retractable antennas to prevent them from breaking off.
Spoilers/Fog Lights/Luggage Racks: Detach anything that is removable from the exterior of the car. This will help the car hauler when loading/unloading and will prevent damage to your auto accessories.
Gas Level: A car should only have about ¼ tank of gas when it is being shipped. This reduces the weight of the car hauler on the road and provides added safety.
Check Fluid Levels: Prepare your car for a change in weather when shipping to a diverse climate. It is a good idea to check antifreeze and other fluid levels before transport.
Car Alarms: Disable the car alarm prior to shipping. Your car is likely to feel a few bumps along the way, and if the alarm is activated during transport, it could wear down the battery. If a car hauler has to recharge the battery before moving the vehicle, this could cost you additional time and money.
A Clean Car: Washing your car prior to transport will help you detail the vehicle's condition for the Pre-Pickup Inspection. To protect you from damage claims, it is important to give the car hauler an accurate assessment of the car's overall condition, including chips and scratches in the glass.
ShipCarsNow maintains rigorous processes to ensure that only reputable and insured car haulers handle your automobiles. ShipCarsNow's strength is our car hauler network, created through relationships with auto transport companies across the United States. We ensure quality and reliable auto shipping by collaborating closely with rail and truck carriers to meet your time, cost, and quality standards. If you are unsure about who to trust your auto shipping to, learn more about ShipCarsNow at http://www.ShipCarsNow.com.
About ShipCarsNow – ShipCarsNow is a subsidiary of Insight Network Logistics and part of the Union Pacific Corporation. Formed in 2006, ShipCarsNow was created to provide the used car industry with affordable multimodal auto shipping services. The company brings nationwide transportation resources and technology to the auto remarketing industry as a natural extension of Insight's logistics and transportation operations for new car distribution. ShipCarsNow.com provides used car shippers (e.g. auto manufacturers, auto auctions, dealers, finance companies, fleet operators, etc.) with a fast and easy way to book affordable vehicle transportation online.
For more information, visit http://www.ShipCarsNow.com or contact ShipCarsNow Toll Free (866) 207-3360.
###