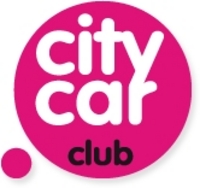 This new website offers a completely different experience to any of the other car club sites out there.
(PRWEB) June 18, 2010
City Car Club, the UK's leading car club which operates a large national network of self-service pay-as-you-go cars, has launched a brand new website this week. The site, http://www.citycarclub.co.uk has been designed to offer a unique experience for anyone looking into the idea of car clubs and also for existing members of the club.
City Car Club's marketing manager, Chris Seigal explains "Thousands of people across the UK each month are now considering joining a car club as an alternative to private car ownership. As the UK's first car club, City Car Club has long received a high volume of web traffic as visitors come to our site to find out what car clubs are all about. Our aim is to try and explain the car club concept in a simple, informative and fun way, and to try and convince as many of these visitors as possible that they can benefit from becoming a member of City Car Club. This new site really brings City Car Club to life and provides a very accessible way for people to discover more about us."
City Car Club is known for its fun, friendly and playful brand image, and this has been fully expressed in the new site. The site offers an interactive, user-friendly and dynamic experience both for new visitors and for existing members of the car club. Visitors can watch an animated video explaining how a car club works, interact with flash animation to find out more about the workings of a car club, find their nearest City Car by entering their postcode, view details of all City Car Club's car locations in their own city and the 14 cities where the club operates, request a car nearer to them, read and comment on the company blog, view photos, and of course, sign up to become a member. The site also links seamlessly with the company's social networking spaces.
Existing members can log-in to book a City Car any time of the day or night, refer friends to the car club to receive £20 free driving, and enter a 'Clubhouse' area where they can view the latest club news, location updates and take advantage of exclusive member offers.
And depending on the time of day you visit the site, you will be greeted with a different theme as it evolves from day, through to evening and finally to night.
City Car Club MD, James Finlayson, explains "This new website offers a completely different experience to any of the other car club sites out there. We took the decision to build the new site from scratch, giving us a blank canvas to create something really unique. The car club sector is a high-tech and innovative one, and we wanted to reflect this online in our site. The website is the first interaction most people have with City Car Club and it is important to make it a memorable one."
The company has experienced phenomenal growth since it launched as the UK's first car club in 2000. It now has over 500 cars located across 13 UK cities, and has plans to launch in several new cities later this year. Membership of City Car Club has been growing at almost 100% per annum and the car club currently has approaching 20,000 members.
City Car Club worked with Leeds based agency, MediaWOW, in the development of the new site.
For more information contact:
Chris Seigal, City Car Club, on 0845 258 2452
NOTES TO EDITORS
City Car Club fast facts:
Members of the car club can book a car online at http://www.citycarclub.co.uk or by phone on 0845 330 1234. The cars are parked in designated parking bays and can be booked 24/7, 365 days of the year. Bookings can be from as little as 30 minutes, an hour, a day, or as long as needed, and members gain access to the cars with their own smart-enabled membership card which is swiped on the car windscreen and unlocks the car.
Annual membership of City Car Club is £50 (£25 for partners). Discounts are available for business membership.
The majority of cars in City Car Club's fleet cost £4.95 per hour. Larger cars are £5.95 per hour. Additionally there is a mileage charge to cover the cost of fuel.
Rates are inclusive of comprehensive insurance.
Members who use the cars more regularly can take up the Discount Card option, which at £12.50/month gives 20% discount all rental rates – so the hourly rate comes down to £3.96.
Anyone from the age of 19 upwards can join the car club. There is no upper age limit.
# # #