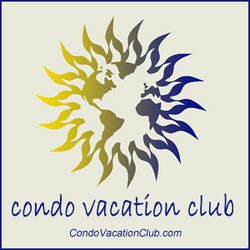 With this new launch we were very careful to make sure we had the most comprehensive search tools for our members
Daytona Beach, FL (Vocus) November 22, 2010
ETTSI Incentive Premiums, a licensed and bonded seller of travel for more than 18 years and a pioneer in the travel certificates industry, today announced the re-launch of Condo Vacation Club – CondoVacationClub.com, a Premier Destinations Travel Provider.
ETTSI's primary vehicle for obtaining travel customers is through the sale and fulfillment of travel certificates they provide to other businesses as sales incentives and employee rewards. Many of their travel customers return to ETTSI for travel assistance even without the certificate as an incentive.
ETTSI saw the trend to web based travel applications early on and originally launched Condo Vacation Club in 2006. The club was initially designed as a paid membership web site where members could have access to the same resort condominiums inventory at wholesale prices as ETTSI did. Unfortunately, the tools available at the time were limited and consumers were not yet comfortable giving out their personal information on line so the membership club faltered.
ETTSI continued to work on bringing together travel databases into travel applications and have now developed several robust search engines that can find just about any travel service that a traveler would want to purchase. In addition, most of the public has become more acclimated to online searches as a preferred way of shopping. So, the timing was finally right for ETTSI to update the club site and re-launch it to its members and travel customers.
The re-launch of CondoVacationClub.com includes six different travel search engines encompassing travel services from over 100 different vendors. In addition to the Timeshare Condominium Rentals that the club originally featured, there are now search engines for Popular Resorts, Worldwide Tours, Vacation Packages, Discount Hotels, Airfare, and Rental Cars anywhere throughout the world. As an added bonus, members also receive announcements of travel promotions and specials usually only available to travel agencies.
"With this new launch we were very careful to make sure we had the most comprehensive search tools for our members," explains Frank Bertalli, President and CEO of ETTSI, "We not only wanted to offer the best available rates, but just as important, we wanted to providing access to travel services that are not readily available to, or easy to find by, the general public through other travel clubs and online outlets."
Condo Vacation Club membership is just $49.95 per year and includes unlimited travel services for the member and member's family. Detailed information and a sample travel search engine can be found at the web site: CondoVacationClub.com.
For additional information about ETTSI and their broad range of Travel Certificates, Incentive Premiums and Employee Rewards, you can contact Frank Bertalli at PR(at)ETTSI(dot)com or call 1-866-224-9650.
About ETTSI
ETTSI (Executive Tour and Travel Services, Inc.) is registered in the states of Florida, California and Nevada as a Seller of Travel. FL#ST22752, CA#ST2065118-40, NV#2006-0132, offering a full service travel agency as well as many travel and cruise packages in the form of travel certificates. For more than 18 years ETTSI has lead the sales incentives industry with unique programs and products always striving to meet the needs and exceed the expectations of the sales organizations they serve. Through the sale of their certificates, ETTSI provides travel accommodations to 1000's of travelers each year garnering them preferred pricing and preferences with airlines, motels, and many other travel related services. Please visit http://www.ETTSI.com for more information about the company and its products and services.
# # #