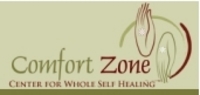 With access to health and wellness on demand, there are now no excuses not to take care of ourselves.
Lewes, DE (PRWEB) July 19, 2010
Comfort Zone Center for Whole Self Healing has launched a new service that brings on-demand and live webcasts of health and wellness videos to audiences around the world, fitting the schedules of even the busiest of individuals. The video services are available starting today at http://www.comfortzonecenterforwholeselfhealing.com.
The Comfort Zone health and wellness Internet channel offers monthly and annual memberships for unlimited access. For roughly the same price as one yoga class at a studio, members can enjoy unlimited access to the video library for the entire month. Single videos also can be purchased for $5.99 to $12.95 per video. Starting in September, Comfort Zone will add live webcasts of special events with prominent yoga teachers and holistic health professionals.
Comfort Zone is owned and operated by longtime yoga and holistic health devotees Ed and Wendy Harrold, who opened the Comfort Zone Center for Whole Self Healing in 2006 as a place to share knowledge of the benefits of modern day health and medicine with holistic and ancient philosophies and techniques for an integrative approach to health. Recognizing how much healthy living can change people lives, the Harrolds decided to bring the power of whole self healing to a wider global audience.
"Too many times I hear comments from people that they wished they had a healing center like Comfort Zone near them or could afford these types of services more often," said Wendy Harrold, co-founder of Comfort Zone. "My experience with yoga and holistic health has brought so much joy and healing in my life, as a teacher and practitioner, so it pains me if we could not share this amazing gift with everyone. Thankfully, we live in a time where technology allows us to do almost anything, and it truly means a great deal to us for the ability to offer anyone in the world on demand access to yoga and holistic healing education at affordable prices."
"It is so important to find the time to take care of ourselves, not just physically, but the whole self: physical, mental, emotional and spiritual aspects of the self," added Ed Harrold. "The heavy demands of modern life can distract us from carving out time to take care of our mind and body. We are grateful to have the capability to share our teachings online and empower our audience toward living a healthier lifestyle. With access to health and wellness on demand, there are now no excuses not to take care of ourselves."
The Comfort Zone Internet channel is made possible by New York City-based Augme Technologies' BoomBox™ video platform & web development services.
Users of Comfort Zone's new service have unlimited, anytime-anywhere access to hundreds of videos at monthly or annual rates. New classes are added monthly and users can tailor practices by mixing teachers, pranayama, yoga and meditation classes. Other benefits include: access to the holistic health tools to be proactive; a free monthly e-newsletter and classes specially designed for children.
In addition, Ed's "Flexibility for Athletes" philosophy is integrated into the Fitness Channel with sport-specific workouts. Athletes and fitness enthusiasts are only now starting to understand the benefits of yoga. Ed, along with others using yoga and yoga breath work with athletes, were featured in the August 2010 issue of Yoga Journal. Not only can you enjoy Ed's workouts on-demand, coming in Fall 2010, Ed can customize workouts for sports teams and deliver them live through the technology of Augme's BoomBox™ Box Office live streaming feature.
Online classes are taught by leading professionals in holistic health. These relationships allow the Harrolds to deliver a comprehensive library of classes, information, education and self-care tools to promote healthy living. As our culture moves towards promoting healthy behaviors and preventable illness, Comfort Zone offers an attractive solution to Employers with special rates as part of a Corporate Wellness Plan. Health and wellness teachings can help improve clinical outcomes, reduce health care costs, improve disease prevention and treatment and empower the consumer toward living a healthier lifestyle removing the bad habits that contribute to the conditions plaguing our culture today.
"Our internet health and wellness channel provides employers the solution for their employees' No. 1 concern with getting healthy – fear; and their No. 2 which is time," said Wendy Harrold. Statistics show 85 percent of the U.S. population does not enjoy a fitness club or YMCA membership, and the No. 1 reason is fear. With an online and on-demand wellness program, they can learn from the comfort of their own home on their schedule.
About Comfort Zone
Comfort Zone Center for Whole Self Healing, owned and operated by Ed and Wendy Harrold, began as a holistic health center located in the Delaware beach resort of Lewes. The facility is comfortable and with a peaceful intimate setting. Comfort Zone is a "whole self" health and wellness center that is enjoyed by the community with daily yoga and wellness classes. As a retreat and training center, Comfort Zone guests can enjoy the work of leading professionals in the holistic health industry through weekend and weeklong programs. In addition, Comfort Zone offers massage and Tuina bodywork services, Ayurveda and other healing services. To learn more about the center, please visit: http://www.comfortzoneyogacenter.com.
###