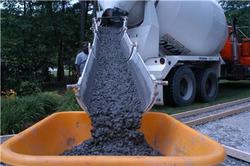 Calimesa, CA (Vocus) April 15, 2010
Consumers looking for in-depth concrete information for spring projects needn't look any further than ConcreteNetwork.com. Often underestimated, concrete can be a relatively complicated material to work with. For this reason the site has compiled a list of extensive articles defining the basics of concrete and cement.
Divided into seven articles, the site covers:
1. Components of a Basic Concrete Mix
2. Desired Properties of Concrete
3. Concrete Admixtures
4. Concrete Reinforcement: Fibers vs. Welded Wire Mesh
5. Installing Concrete
6. Concrete Mix Adjustment to Correct Placing Problems
7. Decorative Concrete
Used correctly, concrete is the ideal material for residential projects including driveways, patios, walkways, pool decks, foundations, countertops and more. Concrete is durable and strong enough to withstand the harshest of climates. It is also an extremely versatile material, fully customizable with forms, colors, textures and many other decorative concrete techniques.
For more information on other popular concrete topics including pricing, decorative applications and a free online concrete calculator, visit ConcreteNetwork.com.
Established in 1999, The Concrete Network's purpose is to educate consumers, builders, and contractors on popular decorative techniques and applications. These include stamped concrete, stained concrete floors, concrete countertops, polished concrete, and much more. Over 11 million people visited ConcreteNetwork.com in 2009 to research, get ideas and to find a contractor.
The site excels at connecting buyers with local contractors in their area through its Find a Concrete Contractor service. The service provides visitors with a list of decorative concrete contractors throughout the U.S. and Canada, and is fully searchable by more than 20 types of decorative concrete work in over 200 regional areas throughout North America.
Article photo courtesy of Decorative Concrete Institute in Temple, GA. Attached photo courtesy of ConcreteNetwork.com.
###