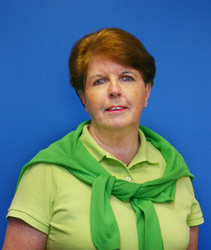 Several of our technicians own Macs and have worked on them for many years; however, being an Authorized Service Provider gives us the necessary authorization to promote that capability
Charlotte, NC (Vocus) July 21, 2010
Jeri Chandler, President of Dat-A-Syst, announced today that her company has been designated as an "Apple Authorized Service Provider". A Charlotte business for over 23 years, Dat-A-Syst has been servicing printers and plotters, maintaining computers and networks, iPods and even Sony game consoles and Xbox. Their location at 4035 South Boulevard is convenient to most of Charlotte. Because of the easy access and parking, dropping off equipment is not the challenge that occurs with other Apple service companies. As an Authorized Service Provider, Dat-A-Syst can provide Apple Care service and warranty work for Apple products.
"Several of our technicians own Macs and have worked on them for many years; however, being an Authorized Service Provider gives us the necessary authorization to promote that capability", says Chandler. "We continue to be a key resource for Charlotte and surrounding area businesses for their technology needs."
Dat-A-Syst maintains a staff of certified technical experts and support staff to offer onsite, in-house or shipped-in service with Hewlett-Packard, Toshiba, Dell, Sony, Okidata, Lenovo, Lexmark, Gateway and Apple. Their full-service capability and in-depth knowledge has made them one of Metrolina's most trusted and popular computer service companies. They are a preferred third party service center for other computer companies across the United States that do not have a Charlotte presence. Dat-A-Syst provides quality toner for all printers while providing great savings to their customers. Their products come with a 100% guarantee. Dat-A-Syst also repairs and sells 15" to 46" flat screens.
Longtime Dat-A-Syst customer, Charles Rozak with University Family Physicians in Charlotte, says, "… without reservation, Dat-A-Syst is truly an exemplary company in every aspect and we use them for all of our computer/printer needs. We have done business with Dat-A-Syst for years and we have been most impressed with the quality and care that we receive as a customer."
Dat-A-Syst recently marked over 60,000 customers and plans to continue being a reliable, customer centric resource for the business community. For further information regarding service or capabilities contact: 704-523-3548 or visit their website at http://www.datasyst.net/.
# # #