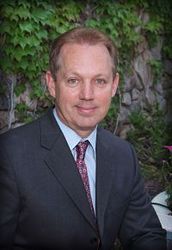 At Paragon we make our decisions based on our quantitative models
Provo, UT (Vocus) October 7, 2010
Dave Young, President and founder of Paragon Wealth Management, was a guest on Park City TV's Mountain Morning Show to give investors advice on what they should do with their money during difficult economic times.
Karilyn Frazier, Park City TV's Mountain Morning Show Host, asked Young several questions about where investors should put their money and which markets are doing well.
"At Paragon we make our decisions based on our quantitative models," said Young. "Currently, Brazil, China, and the Pacific Rim are showing a lot of strength in our models. We suggest investors talk to a financial advisor before making decisions on where to put their money in the stock market."
Frazier also asked Young what investors should do if they have $100,000 and are not sure what to do with it. She asked Young if investors should put their money in a CD.
"Each investor has a different situation," said Young. "At Paragon, we determine each investors' risk tolerance level, their goals and objectives, and then help them create an investment strategy that is right for them. If five people came to us with $100,000, we would help each person differently."
Young said if investors determine their risk tolerance and goals and objectives properly, they will be able to stay invested for the long-term.
About Paragon Wealth Management
Paragon Wealth Management is a wealth management firm that actively manage all types of traditional and retirement accounts such as IRA and 401(k) rollovers, and pensions and trusts. Paragon is a registered investment advisor and has fiduciary responsibility. Paragon received the Best of State Award in Financial Services in 2008, was listed on Wealth Manager Magazine's Top Wealth Managers List in the U.S. in 2008, received the Small Business of the Year Award in 2008, and was listed on WealthManagerWeb's Top Wealth Manager's list in 2010. Call 800-748-4451 for more information.
Paragon cannot guarantee the accuracy of information from other sources. Opinions are as of the dates indicated only. This report is not a solicitation for any security. Past performance is not a guarantee of future results. Investment performance reflects time and size-weighted geometric composite returns of actual client accounts. Investment returns are net of all fees and costs. The S&P Index is a diversified, size weighted index of 500 stocks.
###