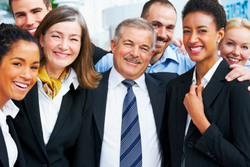 Provo, Utah (PRWEB) September 26, 2010
The new Internal Promoter Ratio (IPR) calculation from DecisionWise offers a new perspective on internal employee engagement. The IPR is an indicator of the ratio of those employees who are highly engaged versus those who are disengaged within an organization.
The IPR measures the relationship between company promotion and detraction on the employee level. By measuring the number of employees responding positively to key survey questions, and comparing this to the number of employees responding negatively, a ratio of "promoters" to "detractors" within an organization can be calculated. With this single ratio, an organization can quickly identify the ratio of highly engaged employees to disengaged employees. The IPR is a relevant indicator that can be scaled easily and compared straight across companies.
When calculating the IPR, the responses to one or more anchor questions on an employee engagement survey are used to derive the sum total of promoters and detractors. These numbers are then converted into the Internal Promoter Ratio, which represents the number of promoters to a single detractor.
The DecisionWise Internal Promoter Ratio is a catalyst for fostering increased employee engagement and company development. As the degree to which employees are engaged has direct correlation to a company's success, the IPR is a clear indicator that can be tied directly to engagement, which can then be used as a gauge to increase profitability.
For more information on the DecisionWise Internal Promoter Ratio and how it can be used in your company, visit http://www.decision-wise.com or contact DecisionWise, Inc. at 1-800-830-8086.
# # #