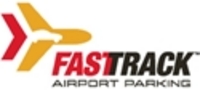 Aurora, CO (Vocus) February 10, 2010
FastTrack Airport Parking, located at 19901 E. 56th Avenue, Aurora, CO 80019 (just minutes from Denver International Airport), is supporting the Front Range Cat Fanciers, a rescue organization for cats across the Colorado Front Range.
Each year, FRCF produces a cat show to raise funds for rescued cats across Colorado's front range. Over the past 7 years FRCF has raised over $24,480 for spay and neuter surgeries to help reduce the growth of homeless cats. This year's cat show will be held at the Adams County Fairgrounds on February 20th & 21st from 8:30am to 4:00pm. Pedigreed cats of many different breeds will be shown and local and regional cat breeders will be present. FastTrack Denver will provide transportation to the show and back from La Quinta Inn on Tower Road.
FastTrack customers can help support FRCF by downloading an e-coupon at http://www.frontrangecatfanciers.com/ or by visiting the FastTrack booth at the event. You will receive 10% airport parking discount and 10% of the proceeds will be donated to the FRCF. Read more about how AviStar/FastTrack Airport Parking is helping the community at http://www.avistarparking.com/fasttrack/news .
Denver FastTrack Airport Parking offers fast and friendly airport parking service, just minutes to Ticketing or from Baggage Claim.
###