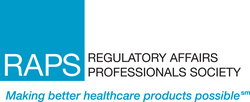 Preparing Compliant eCTD Submissions is one of RAPS' most consistently popular workshops. It has been held numerous times and typically sells out quickly
Rockville, MD (Vocus) October 15, 2010
Bringing its popular interactive workshop to Europe for the first time, the Regulatory Affairs Professionals Society (RAPS) will host the Preparing Compliant eCTD Submissions Workshop at the Radisson Blu Royal Hotel in Brussels, 15–17 November. This program guides participants on how to prepare and submit an electronic Common Technical Document (eCTD), the increasingly accepted global standard for pharmaceutical regulatory submissions to agencies including the European Medicines Agency (EMA) and the US Food and Drug Administration (FDA).
Learning how to prepare and submit a compliant eCTD is now a core skill for many regulatory professionals. The eCTD format is required by EMA for Centralised Procedure applications and by FDA's Center for Drug Evaluation and Research. Under the most recent version of the Prescription Drug User Fee Act (PDUFA IV), passed in 2007, FDA will implement a single electronic review environment for all FDA Centers by 2013. Health Canada also implemented an electronic review environment for eCTD submissions this year. However, regulatory authorities receiving eCTD submissions have reported serious problems with lack of compliance with the format and difficulty navigating the electronic files submitted. The aim of the RAPS workshop is to help regulatory professionals develop the necessary eCTD knowledge and skills they may lack.
"Preparing Compliant eCTD Submissions is one of RAPS' most consistently popular workshops. It has been held numerous times and typically sells out quickly," said RAPS Executive Director Sherry Keramidas, PhD, CAE. "Bringing this highly-regarded learning opportunity to Europe for the first time is another part of our plans to expand global access to RAPS resources and better serve the needs of regulatory professionals in Europe and throughout the world." RAPS opened its European office in Brussels last year and its Tokyo office in 2008.
The impartial, hands-on eCTD workshop is not tied to any specific submissions software platform and focuses on illustrating best practices and skills required to successfully produce eCTD submissions. It will be led by renowned expert faculty Antoinette Azevedo, president, e-SubmissionsSolutions.com, and Hans van Bruggen, MSc, director of Qdossier. For more information, visit RAPS.org/ectd/nov2010.
About RAPS
The Regulatory Affairs Professionals Society (RAPS) is an international membership organization of regulatory professionals in the rapidly growing medical device, pharmaceutical and biotechnology sectors. Regulatory professionals play vital roles in making better healthcare products possible. They work throughout the healthcare product lifecycle, ensuring these products are safe and effective, while driving organizational strategy and sound decision-making. RAPS supports these individuals and the regulatory profession by providing education and training, Regulatory Affairs Certification (RAC), professional standards, research, knowledge-sharing, publications, networking, career development opportunities and other valuable resources; and is committed to helping its members continually develop the knowledge and skills they need to excel. RAPS is headquartered near Washington, DC, with offices in Brussels and Tokyo. RAPS.org
# # #