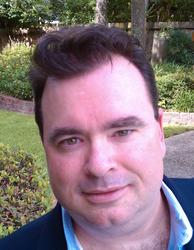 I am very excited to be a part of such a dynamic and forward thinking organization.
Overland Park, KS (Vocus) September 14, 2010
ej4, a performance improvement company that partners with organizations to enhance business processes, communication, and employee performance, announced that it has named Rick Michael as its new Vice President of Sales. Rick will report to ej4 Partner Dan Cooper and will be responsible for the company's sales strategy and execution.
Rick brings over a decade of successful sales leadership experience to ej4. He joins ej4 from SkillSoft Corporation where he consulted with Fortune 100 companies to identify and provide technology enabled learning and development assets. While in this role, Rick partnered with leaders of some of the largest companies in the world to develop learning plans that significantly increased employee performance and engagement.
Prior to SkillSoft Corporation, Rick was Vice President of Sales for the Education Finance Division of Wachovia Bank. In this role Rick led multiple sales organizations responsible for over $3 Billion in annual sales and was integral in the design and execution of the banks strategic sales initiatives and partnerships.
Dan Cooper believes that Rick will be a profound asset to the organization, "Rick is a results-driven sales professional who brings to ej4 a new perspective and a wealth of experience and success."
Rick has received several awards for Sales Management Excellence and throughout his career has been recognized for building high performing sales teams with a strong customer focus. "ej4's track record for helping companies grows their bottom line through business process improvements and employee development is exceptional," said Rick,"I am very excited to be a part of such a dynamic and forward thinking organization."
Rick has an MBA and Bachelor's degree in Business, from Sam Houston State University and is based in Houston, TX.
About ej4
ej4 works with the leaders responsible for driving results in an organization to build a measurable execution plan to reach their goals. For over 30 years we have worked side-by-side with companies to evaluate, consult and teach repeatable, measurable skills to magnify their success and execution. Unlike internet-training providers, who focus solely on selling massive packages of generic content to your training department, we work with the personnel responsible for the outcome (Sales Managers, COO, IT Integration, Leadership, Legal Compliance, Marketing, Training). Inclusion of all influential departments allows us to pinpoint areas where growth is essential. We then work, with you, to implement a customized execution plan to address those specific needs. Please visit http://www.ej4.com.
# # #