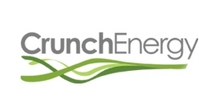 From project management of renewable energies, to energy audits and procurement strategies, CrunchEnergy has been able to serve us well by finding unexpected energy cost saving opportunities
Boonton, NJ (Vocus) November 10, 2010
CrunchEnergy will be unveiling their new CrunchBox Technology and other energy cost saving strategies at the 95th annual NJ League of Municipalities Conference, November 16-18th, at the Atlantic City Convention Center. CrunchEnergy is an innovative energy-engineering firm headquartered in Boonton, NJ that is dedicated to controlling commercial energy expenses through a multifaceted approach to energy conservation.
CrunchEnergy, an Energy Star Partner, has completed development and testing of its proprietary CrunchBox technology, and is now deploying the application with a full-scale launch. The CrunchBox, a comprehensive utility usage reporting software, analyzes complex data through proprietary algorithms, and displays real-time information via a hosted client dashboard. Clients will be able to view energy consumption on demand, giving them the data they need to make intelligent business decisions that can reduce energy usage and save money.
"Companies will find the CrunchBox to be an invaluable resource for controlling energy expenses. Our team of Certified Energy Managers monitors facility energy usage and provide demand alerts as an additional benefit to municipalities and businesses." Robert Bailey, Director of Business Development, CrunchEnergy.
Municipalities and businesses can also realize energy cost savings by making improvements to buildings and the energy procurement process. CrunchEnergy engineers offer a wide range of energy cost savings opportunities that include help with energy sourcing. "From project management of renewable energies, to energy audits and procurement strategies, CrunchEnergy has been able to serve us well by finding unexpected energy cost saving opportunities" states Ivan Sobel, President of Atlantic Realty Development.
Visit CrunchEnergy at Booth 1741 at the NJ League of Municipalities Conference November 16-18 at the Atlantic City Convention Center.
About CrunchEnergy
CrunchEnergy, an ENERGY STAR® Partner, is an energy services company dedicated to cutting energy costs in commercial buildings by implementing a comprehensive process of usage analysis, efficiency technology implementation, alternative energy sourcing, and ongoing monitoring and management.
# # #