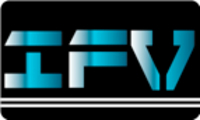 The IFV News Team is focused on bringing the viewer relevant business and financial information in an enjoyable comprehensive web based business news show format.
New York, NY (Vocus) May 6, 2010
Social Networking is a booming business tool accessible to even the newest Bootstrapper with the tightest budget. The success of Rockstar Entrepreneurs, Gary Vaynerchuk and Peter Shankman, are proof positive of the power of social networks in business. In Full View News speaks with these Entrepreneurial Marketing Gurus about where they've been and where they see the world of social media heading, Facebook, Twitter, Foursquare and more.
In addition, IFV News highlights three entrepreneurs named to Crain's Forty Under 40 class of 2010:

Jessica Rovello, Co-founder & President of Arkadium, Inc.
Willian Tan, Founder & President of LanguageMate ®
Andrea Wenner, Founder & Executive Director of Out2Play, Inc.
This IFV News show can be viewed on demand starting May 8, 2010 on the front page of ifvnews.com for one week, then will move to the IFV News site archives.
About In Full View News (IFV News)
The IFV News Team is focused on bringing the viewer relevant business and financial information in an enjoyable comprehensive web based business news show format. A new webreport airs every Saturday at ifvnews.com. Viewers are encouraged to return daily for articles from trusted sources around the globe monitoring mid-cap, small-cap and micro-cap companies, as well as other medium/small businesses and entrepreneurs (SME). Featured news sources are Forbes, Business Week, BBC News, BusinessWire, PR Newswire, CNET, BusinessGreen and TechCrunch as well as other U.S. and International publications. Viewers are invited to contact IFV News regarding topics of interest. IFV News is a product of M.INK Productions ® LLC, http://www.minkproductions.tv
About Gary Vaynerchuk
Gary launched the retail website for The Wine Library (winelibrary.com) in 1997. While developing an audience for Wine Library TV (tv.winelibrary.com), Gary eschewed the traditional media tools. He had relied on when building the Wine Library retail store, turning instead to the social web. Gary joined the online conversation by becoming an active member of blogs and forums, and then proceeded to utilize web 2.0 tools such as Facebook and Twitter to connect with consumers online. The business world took note of Gary's approach, and before long he was being invited to speak at conferences and corporations around the world.
Gary launched a second blog, garyvaynerchuk.com, where he dispenses business advice and comments on emerging technologies and cultural trends. As his following grew online, Gary became one of the first to reach Facebook's friend limit and accumulated more than 900,000 followers on Twitter. He's also the New York Times and Wall Street Journal bestselling author of "Crush It! Why Now is the Time to Cash in on your Passion." garyvaynerchuk.com
About Peter Shankman
Peter is perhaps best known for founding Help A Reporter Out, (HARO - helpareporter.com) which in under a year has become the de-facto standard for thousands of journalists looking for sources on deadline, offering them more than 100,000 sources around the world looking to be quoted in the media. HARO is currently the largest free source repository in the world, sending out over 1,200 queries from worldwide media each week. HARO's tagline, "Everyone is an Expert at Something," proves over and over again to be true, as thousands of new members join at helpareporter.com each week.
In addition to HARO, Peter is the founder and CEO of The Geek Factory, Inc. (geekfactory.com), a boutique Marketing and PR Strategy firm located in New York City, with clients worldwide. His blog, which he launched as a website in 1995, both comments on and generates news and conversation. He's also the author of "Can We Do That?! Outrageous PR Stunts That Work and Why Your Company Needs Them." shankman.com
###