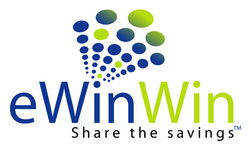 Midsize PR Agency of the Year
Tampa, FL (Vocus) April 20, 2010
French/West/Vaughan (FWV), one of the nation's largest independent public relations, public affairs and brand communications agencies, has been selected as public relations and marketing agency of record by Tampa-based eWinWin, as the online site for group deals prepares to expand operations. A growing trend, group buying sites like eWinWin offer businesses the opportunity to increase awareness and encourage trial by allowing consumers to take advantage of group discounts on local restaurants, entertainment and personal services, promoted through daily emails and a variety of social networking channels.
"eWinWin is looking forward to working with an agency that can holistically understand and internalize our brand vision," said founder & CEO Greg Mesaros. "FWV's insight into our target audiences and ability to creatively promote our message makes them a fitting partner."
FWV will be responsible for elevating the eWinWin brand profile through the development and execution of integrated engagement strategies including advertising, public relations, partnerships and more. The agency will work to increase awareness with business and consumer audiences, generate new business opportunities and create additional revenue streams, testing in the Tampa Bay and Tallahassee markets before assisting with a national rollout.
"We are proud to represent the thought leader in the group buying category," said FWV Executive Vice President Jack Glasure. "eWinWin is innovating the development and deployment of social pricing technologies and is poised to foster the growth of long-term, mutually-beneficial relationships between savvy brands and consumers."
About French/West/Vaughan
French/West/Vaughan (FWV) is the Southeast's largest independent public relations, public affairs and brand communications agency. FWV has received numerous industry awards and accolades, and was named a 2006 finalist for PR Week magazine's "Midsize PR Agency of the Year" award. National and international clients represented by the agency include Wrangler, the Justin Boot Company, 1800Hotels.com, the International Gemological Institute, Divi Resorts, Blinds To Go, OTB Records, Melitta, M Entertainment and The Free Enterprise Nation. The agency's creative department provides award-winning advertising, graphic design and media planning and placement services for a wide range of clients. FWV is headquartered in Raleigh and has offices in New York City and Tampa. For more information, please visit http://www.fwv-us.com/.
###